Jack of Diamonds Karma Cousin
The Jack of Diamonds provides with a great intuition in business. You can make a lot of money through sales or become a great actor or artists who can easily to commercialize your creative talents. You have great executive skills and leadership qualities. This card provides you with strong earning potential and youthful energies. A prerequisite is to be honest and fair in money-related activities. You must be responsible and mature in financial matters.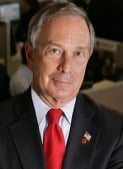 I know something about how to build constituencies in an independent way.
- Michael Bloomberg