Five of Clubs Karma Cousin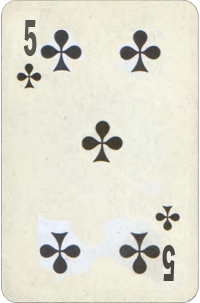 Change of mind and plans. Change in residence or travel opportunities. Mental restlessness. Low side: unwillingness to commit to any particular belief or philosophy.
Often you don't know whether a woman is friend, enemy or lover until it is too late. Sometimes, she is all three.
- Robert Jordan