Five of Clubs Karma Cousin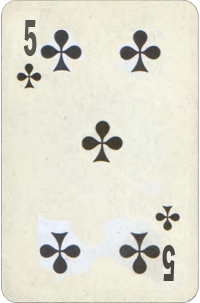 Change of mind and plans. Change in residence or travel opportunities. Mental restlessness. Low side: unwillingness to commit to any particular belief or philosophy.
Any fool knows men and women think differently at times, but the biggest difference is this. Men forget, but never forgive; women forgive, but never forget.
- Robert Jordan