King of Diamonds Karma Card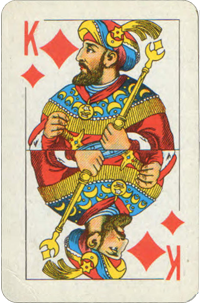 The King of Diamonds governs all material "substance." As a Karma card, it may teach the Seven of Spades person true definition of Values as all material matter is the subordinate to spiritual. Until the lesson is learned, this Karma card gives material trouble, physical and financial. The King makes this task more rigorous than usual. The Seven of Spades is provided with a spiritual gift of intuition and inspiration, and they certainly have the power to apprehend the priority of spirituality. Nevertheless, many of them are living very close to the ground, seeking money that is never enough to meet their needs. In this case, they are subservient to people who are far beneath them in the rank of God's elect. Only one thing keeps them there: their faulty judgment of values. The King Of Diamonds is proof that substance is not denied them, but command over it is not assured unless it is to be applied to the fulfillment of their mission. The Seven (7) is the dominical number, and there is no escaping the Divine appointment.
The Seven of Spades must never act from selfish motives. Within themselves that know that each action will be accounted for and balanced, and they also realize that whatever sorrow that encounter in this life is a just debt to be paid.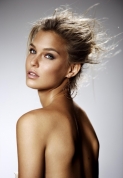 I am not my fear, my circumstances or my past. I am the active creator of my life. My life, my choice.
- Bar Refaeli