King of Diamonds Karma Cousin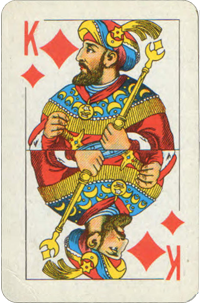 The King of Diamonds as a Karma Cousin gives a business acumen and the impetus to attain your goals and achieve prosperity. It can motivate you to take a leadership position but don't be bossy as it will undermine your authority. Men in Diamond's suit can help you to start your own business and invest in your ideas.
When I get logical, and I don't trust my instincts - that's when I get in trouble.
- Angelina Jolie