King of Diamonds Karma Cousin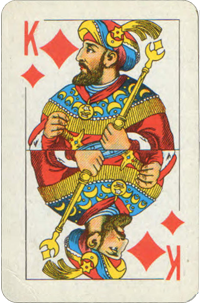 Success in business. Successful businessman, financial man, a banker or stockbroker. Strong sense of values. Great success for opening business.
I like to hide behind the characters I play. Despite the public perception, I am a very private person who has a hard time with the fame thing.
- Angelina Jolie