King of Diamonds Karma Cousin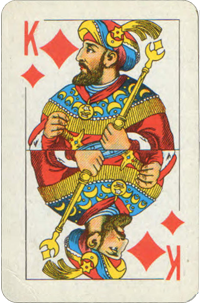 Success in business. Successful businessman, financial man, a banker or stockbroker. Strong sense of values. Great success for opening business.
I'm just glad I was able to return to some of that innocence and beauty I had as a child when I started my own family, and my children brought me back some of that spirit.
- Angelina Jolie