Prince Philip & Queen Elizabeth IICompatibility Report
Prince Philip: June 10, 1921
Prince Philip

Commitment Index: 5

Leadership:

Birth Card

Ruler
Karma Card
Queen Elizabeth II: April 21, 1926
Queen Elizabeth II

Commitment Index: 5

Leadership:

Birth Card
Ruler
Karma Card

Karma Cousin
Total Connections Found: 17
We found 17 connections between you and Queen. If you are in love, it's easy to assume the feelings are mutual, but it's not always so. We can fall in love at first sight, but true love tends to emerge over time. There are varying levels of passion, intimacy, and commitment. Discovering the dimensions of your relationship gives you an exclusive opportunity to predict how your relationships will unfold in the future. Does the first spark of passion have a chance to turn into something more beautiful, unique, and long-lasting? It depends on how deep your connections with another person are. Some of them are spiritual or karmic; they connect us on a subconscious level. Others work on the physical plane; they are based on our childhood patterns, ideas of likeness, and social measures.
Attraction index: 3.57
Intensity index: 2.29
Compatibility: 1.48
Attraction & Intensity
Attraction Index evaluates a scope of qualities you find attractive in each other. From physical attractiveness and behavior to a spectrum of psychological traits and features, your score represents the chemistry or spark that motivated you to be with another person, and them with you. As a rule of thumb, the attraction is necessary but not sufficient for defining true love.
Intensity Index outlines the challenges. Detailed investigation of connections determines which areas of your life are affected the most. It can be sexual intensity, strong desire to dominate, criticism, or deep contradictions in beliefs and lifestyles. While intense passion may work to your benefit, there are some levels of intensity people find difficult to accept. Jealousy, for example, can ruin relationships. Desire to manipulate can tear your safety net. You can be intensely in love for many years, but it shouldn't limit your independence.
People with more than fifteen links between them have their scores higher than someone with five connections or less. As a rule, relationships with high-attraction and low-Intensity scores have more chances to survive in the long run and to bring more positive energy and mutual understanding. The excess of intense connections between people leads to break-ups and conflicts. Keep in mind that the level of intensity depends on your personal preferences and traits. Passionate people prefer more intense relationships; they are quickly bored with perfections. Others are looking for a harmonious and caring environment. If you research your previous relationships in-depth, you will discover the Attraction and Intensity Scores that fit you the best.
Compatibility Chart
Meeting someone is never an accident, no matter how long your relationship lasts. There are always lessons, challenges, and virtues. It's easy to see in your compatibility chart, what brought you together in this lifetime and how enjoyable or challenging your relationships are meant to be. If you are aiming for long-term relationships, look for family and benefits indexes. Special connections give you a sense of pre-destined call. Lessons and challenges highlight the problematic aspects that may work for your advantage in the long-run. Intensity adds an edge, while criticism in high doses can make or break your trust.
Relationship Type: Harmonious
Prime Themes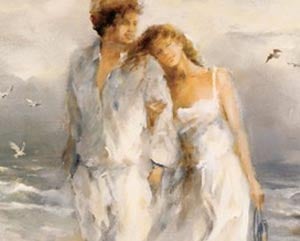 comfort
prosperity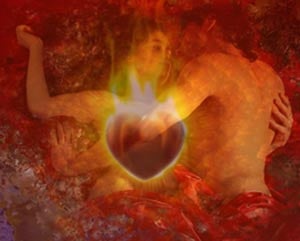 action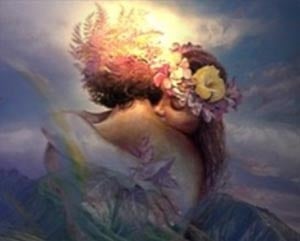 family

Prince Philip
and
Queen
are married since 1947. They have four children. Elizabeth met her future husband, Prince Philip of Greece and Denmark, in 1934 and 1937. They are second cousins once removed through King Christian IX of Denmark and third cousins through Queen Victoria. After another meeting at the Royal Naval College in Dartmouth in July 1939, Elizabeth—though only 13 years old—said she fell in love with Philip and they began to exchange letters. Their engagement was officially announced on 9 July 1947.
The engagement was not without controversy: Philip had no financial standing, was foreign-born (though a British subject who had served in the Royal Navy during the Second World War), and had sisters who had married German noblemen with Nazi links. Marion Crawford wrote, "Some of the King's advisors did not think him good enough for her. He was a prince without a home or kingdom. Some of the papers played long and loud tunes on the string of Philip's foreign origin." Elizabeth's mother was reported, in later biographies, to have opposed the union initially, even dubbing Philip "The Hun". In later life, however, she told biographer Tim Heald that Philip was "an English gentleman".
Before the marriage, Philip renounced his Greek and Danish titles, converted from Greek Orthodoxy to Anglicanism, and adopted the style Lieutenant Philip Mountbatten, taking the surname of his mother's British family. Just before the wedding, he was created Duke of Edinburgh and granted the style His Royal Highness.
Elizabeth and Philip were married on 20 November 1947 at Westminster Abbey. They received 2500 wedding gifts from around the world. Because Britain had not yet completely recovered from the devastation of the war, Elizabeth required ration coupons to buy the material for her gown, which was designed by Norman Hartnell. In post-war Britain, it was not acceptable for the Duke of Edinburgh's German relations, including his three surviving sisters, to be invited to the wedding. The Duke of Windsor, formerly King Edward VIII, was not invited.
---
Connections: Life vs. Spiritual
You and Queen Elizabeth II have a higher percentage of spiritual connections. It means you share karmic pasts. You may have premonitions and dreams about Queen Elizabeth II, or just have a sense of unusual attachment. You may notice when it comes to Queen Elizabeth II, your analytical mind tends to skip frames. It can be frightening at times. Past life's memories are the truth stranger than fiction; it's preserved down to the ions. The connected past, unconsciously realized, intensifies our feelings when we meet someone who triggers our genetic imprints. It's like capturing our self-awareness, life energy, and being in a fusion of space and time.
Forward, Reverse and Mutual Connections
According to your score, Queen invests % more energy into your relationships than you are. Depending on specifics, he might be more mindful, caring, and initiative, or more aggressive, pushy, or critical. In other words, he cares. With lots of reversed challenging connections, being loving might be harder than it seems, but if those are connections of kindness and love, you'd feel grateful and contented with your choice.
---
Prince Philip
Birthday: June 10, 1921

Birth Card

Ruler
Karma Card
Seven of Diamonds belong to the special family of Seven. It means that their life does not follow the traits of 46 cards of the deck. It may feel like being an alien with ideas and set of values no one understands. No one can ever experience how it is to be in your place, except your soul twin. Only six other cards can genuinely share your most profound thoughts and feelings.

Their karma card - the Nine of Hearts - the card of Universal Love. The central question of your life is - money or love, love or money? Harmonization of these two subjects can become a lifetime mission. The Seven of Diamonds can make a fortune, but lack love they desire or go broke with having the most precious relationships. In any case, finances hold the most important keys to their satisfaction, and they will never settle for something less than a grand financial success. It is not like they judge others by their money-making abilities, but they know that money is power, and they give respect to people on the "top of the chain." Seven of Diamonds also understand that what you give is what you get. You do not respect people who are trying to cheat and steal their way up.

Seven of Diamonds life and early years involve some changes. They might have a considerable amount of traveling or relocating in childhood, which affects their entire life. For their very open-minded and mentally sharp brain, creativeness and ambitions, any routine work can be more than they can handle. Seven Of Diamonds need new things to learn, new places to go and new projects to work on to keep themselves motivated and happy.

In love, they are more than anyone else willing to sacrifice and give anything they've got to beloved ones. Women make great mothers and wives. Men - good-hearted and dependable husbands. Many Seven of Diamonds tend to have a significant circle of friends in their home.

Often, the Seven of Diamonds are born into money; others marry money. Others have a great ability and fantastic potential to make a fortune, but only when they realize the real value of wealth as well as its limitations. It can buy you things of pleasure and comfort, but not happiness nor love. Settling the set of values is extremely important. Their life is a good sample of God's law of valid values, and they should always remember, that there are enough money and wealth for everyone, and there is the responsibility that comes with financial success. Being responsible for people we love, for people we invite into our lives, might be the most significant burden for the Seven Of Diamonds, but not recognized until later in life. They have the key to financial success and wealth inside themselves, and if they can unlock this spiritual awareness, they can access the pool of universal wealth.

The Seven of Diamonds have a psychic gift and desire for higher knowledge. They can become an excellent employer that cares about the welfare of others, the leader of the organization working for progress and improvement, - especially after forty-five. They can be attracted to the water, have a house by the ocean, or have a successful business connected to the international transportation, import, and export, or prescription medications and drugs. The Seven of Diamonds are also can do well in marketing and public relations, promoting things they value highly.

Issues to be aware: Need to be very careful in signing contracts. Don't risk in lawsuits and legal matters.
Karma Card (Soul Reflection): Nine of Hearts
The Seven of Diamonds belong to the special family of Seven cards. It is so called semi-fixed card which doesn't have Karma card but has a twin - the Nine of Hearts. By this, the Seven of Diamonds possesses most of the qualities of their twin. Nine of Hearts is the card of universal love and in the most spiritual sense, the understanding of true nature of love - the love as a pure desire the best for someone without expecting to be loved back. It might be a real blessing or a total disaster accompanying inability to let go people they love and the series of disappointments and losses. Being the holiest number "Seven" holds high requirements by itself, and in the association with the number of all endings - the number "Nine," can make a person happy, prosperous and fearless, or anxious, miserable and distressed. The key is to open up the heart to the spiritual enlightenment and unattached attitude and let the universe take care of your personal needs.
Queen Elizabeth II
Birthday: April 21, 1926

Birth Card
Ruler
Karma Card

Karma Cousin
Kings are associated with Number Thirteen (13) - The Number of Love and Unity, and among the wiser ones, these qualities, together with their number, were held to be sacred. All Kings are the Jacob of the Bible: the founders and fathers of the twelve tribes who have entrusted the children to the source of All Good. Kings are usually the most sympathetic and understanding people. They know subconsciously that power depends upon cooperation, and whatever life they lead, their best work is done in partnership. They always have a sense of authority, but it seldom leads to domination.

The King of Clubs people holds their power by knowledge. Mental development is the best way to progress. By nature, the King of Clubs is spiritually minded, argumentative and aggressive. They need to work in association with others, exchanging ideas, learning in discussions, succeeding in making agreements and unions. Their brain can handle tons of data, records, papers, messages, and there is a possibility to lose themselves in details, and dive into the rut of routine. King of Clubs is progressive and should live up to the expectation. From time to time, they must give themselves a shot from over-satisfaction in the name of progress.

The King of Clubs have a gift of fluent writing, and they make money through their efforts. Being too slow can irritate their restless mind. Real estate, law, bonds, and stock are the fields, where they can combine their inner desire for security with their ability to make constant changes, or travel.

One significant aspect that plays the crucial role in the King of Clubs life is the partnerships. Success relates to their ability to work well with others, but they should stay away from putting too much responsibility on their partners.

The King of Club's mission is to contribute to the progress of our civilization, and through the recognition of wisdom and the refusal of self-indulgence and pleasures, they can become the most excellent teachers and spiritual leaders - the master rulers of the humankind.
Karma Card: Two of Spades
The Two of Spades inclines you to business, preferably in associations. Two always involve union, agreements, dickering, discussing, and exchanging ideas. There is always much detail connected to work - papers, messages, records, and data - and among the very successful King of Clubs, when struggle has become a thing of the past, there is danger of getting into a rut of routine or static prosperity because there are two 6s in the end of the Life Path Sequence.

You are meant to be indefatigably progressive, and you must take care that you live up to this expectation. If you detect any signs of over-contentment or self-satisfaction, you should give yourself a swift prod and a strong "shot" in the name of progress.
---
Create your own Love compatibility report. What you see in this example is just a little part of information you will get with your order. But you can see how the story starts, and sometimes you can see how it ends. Fate? Destiny? Would your rather go with FREE WILL? Or maybe Free Will comes from True Knowledge?