Five of Spades Karma Cousin
Five of Spades as a Karma cousin suggests creative approach in the work and a restless spiritual nature seeking new ways of exploration in areas of self-growth, such as religion or metaphysical studies. Business travel proves to be quite successful and beneficial. Keeping busy is no hardship. It also relates to nontraditional approach to health that might be associated with any spiritual healing, natural diets and an ability to maintain a healthy lifestyle.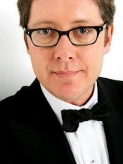 If I don't need the money, I don't work. I'm going to spend time with my family and friends, and I'm going to travel and read and listen to music and try to learn a little bit more about how to be a human being, as opposed to learning how to be somebody else.
- James Spader