Eight of Diamonds Karma Card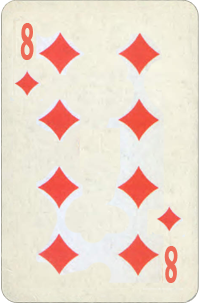 The Eight of Diamonds gives the power to acquire wealth - and the obligation to share it. As a Karma card, it assures of the power - a power that not only gives The Seven of Clubs people an opportunity to exercise right judgment of values, but secures their protection when discrimination is exercised. They can always make money (their chief of worry) if they will work for it. The get-rich quick scheme is not recommended for this birthday.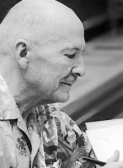 You can have peace. Or you can have freedom. Don't ever count on having both at once.
- Robert Heinlein