Eight of Diamonds Karma Cousin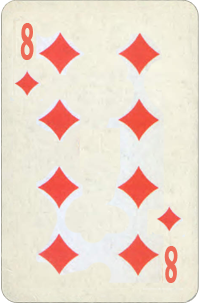 As the Queen of Spades, your true place in the spiritual spread is Jupiter Card in Sun position. It offers qualities like optimism, faith, luck, and generosity. Despite some extravagances, you are responsible and just. Through using your authority with care and following your intuition, you can attain remarkable results in life.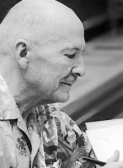 A human being should be able to change a diaper, plan an invasion, butcher a hog, conn a ship, design a building, write a sonnet, balance accounts, build a wall, set a bone, comfort the dying, take orders, give orders, cooperate, act alone, solve equations, analyze a new problem, pitch manure, program a computer, cook a tasty meal, fight efficiently, die gallantly. Specialization is for insects.
- Robert Heinlein