Love Calculator: Love Or "Love"?
Are you in love, but not sure he or she loves you back? How do you know if your partner is true to you? People can reveal a half of the truth, but the ancient system behind the love calculator is proven 100% ACCURATE. It has been tested for centuries and works every time like magic. Start the test and find out answers to your questions immediately.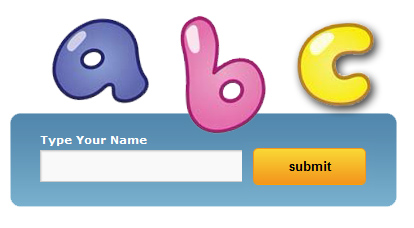 Your name does not just determine your psychology and lifestyle. It directs every step in life. All our ideas, intentions, and inspirations, our desires and behavior are governed by our numeric vibrations. Every number in our name has its set of characteristics and special significance. Unfold the power behind the hidden meaning of your numerological vibrations to reveal your ultimate destiny.
Name Numerology Calculator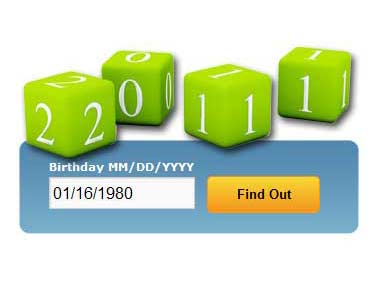 Find out your Birthday Number, Life Path Number, Attitude Number, your Challenge and Pinnacle Numbers.
Birthday Numerology Calculator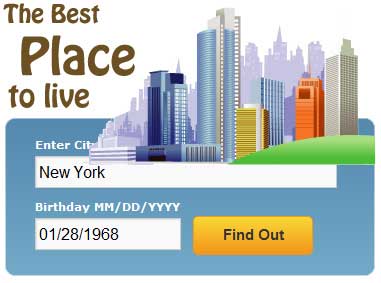 The city or town you live or work can have a significant effect on your health, success, happiness, and wealth. Having talents, abilities, skills is not enough to be successful. Staying in unsafe place can ruin your plans and make you feel miserable. When you plan a vacation or relocating to a new area, make sure the cities you choose fit your energy.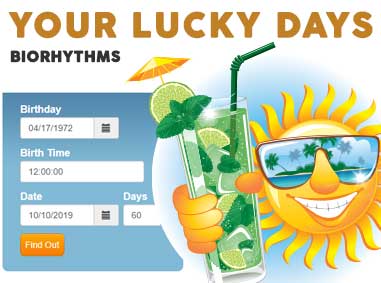 Biorhythms - Calculate Your Triads
How do you feel today? All of us have our physical, emotional, and intellectual cycles. Sometimes, life seems easy, but every so often we wake up on the wrong side of a bed. Keep perspective; there are some measures you can take to prevent your "critical" days from progressing. Get your chart now - it's free!
According to Census, Americans love names that represent family, parenthood, and leadership. Find most popular names in the USA. The research is based on USA census data and considers nearly 50,000 surnames or family names, 90,000 first or given names.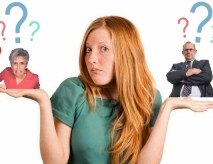 If you want to improve your communication skills, a good place to start is to figure out a "scope of action." Like with any other activity that involves more than one person, the prime objective of communication is not a communication itself but the establishment of proper understanding with another party. There are three elements of understanding: Affinity Communication Reality You can imagine three principles as three corners of a triangle. Without one of them, there is no understanding. Read More...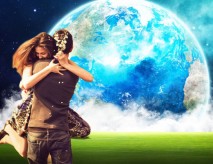 When we are young, all we can think are love and success. Or, success and love. Girls' conversations never go wrong. Are you married? If you don't wear a ring on your finger, you are probably not. Not just yet. Are you planning to? "Oh, yes, of course, I am. When the right person comes along." Read More...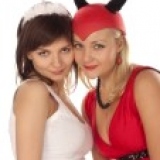 There are three temperaments in astrology: Angelic, Human, and Demonic. If you find that yours or your friend's Moon falls in Demonic constellation, don't run to exorcists. Vedic temperaments have nothing to do with terms of religion. Today, we are more interested in human psychology. We want to know why do we act, feel and think in a certain way, and how do we communicate with others. The ability to predict human behavior, and to understand our own, seems to make us feel safer, or more in control. Read More...
It is easy to see if a man you are dating is right or wrong. But sometimes we miss the whole point. We fall in love too fast. We think we can beat hormones. Can we? Read More...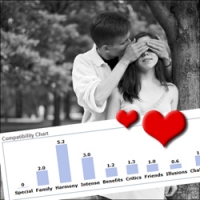 Love compatibility chart is the best way to see how your relationship works. Do you have special connections? Is there a chance to build a long-lasting relationship? Are you in out-of-box relationships? How prosperous your relationship are? Is it a sexual attraction or hidden obsession? Love compatibility chart is an excellent preview of feelings and attitudes created by you and your partner. You may think you are perfect for each other. You may enjoy same interests; you may come from similar backgrounds. You may fall in love from a first sight, or date for several years. Read More...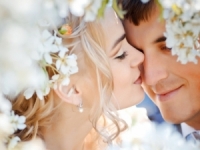 One statistical constant in national demographic statistics is the so-called seven-year itch. Does science has tools to measure Romantic Love, and what can we do to make right choices. Read More...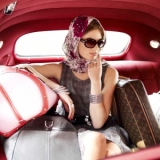 Beauty is in the eye of the beholder, but a new survey shows that we behold beauty more frequently in those who travel. An Australian dating website conducted a new survey of 882 adults and discovered that those who list traveling on their profile (and, hopefully, actually like to travel and aren't just writing that to be more appealing) were rated more attractive. Read More...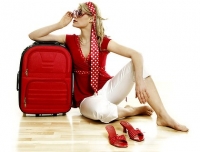 Rapid global changes can force you to change your life, as I wrote about here. With the Greek criss, my career goals altered, my sense of stability became uncertain and, naturally, my relationships followed this evolution. In my early 20s, it was the naivety of youth that brought me to Germany, and I dealt with a long-distance relationship between Munich and Athens. It was a couple of thousand miles that eventually broke us up. Today, due to a career move, I will be facing a much greater distance - that of tens of thousands of miles. Can it work? Read More...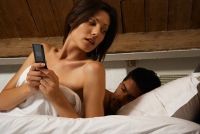 When a person is jealous, it usually means he or she is insecure about something. If jealousy lurks inside the woman you're involved with, there's a right way to handle it and a very, very wrong way. Do the wrong thing and watch the crazy combust. I've done a lot of crazy, jealousy-fueled things I am ashamed of. Read More...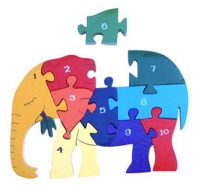 The sciences of the Destiny Cards, Astrology, Numerology, and Tarot are interlocking pieces of the vast puzzle of existence. They coincide and confirm each other so perfectly that it is almost impossible to analyze a chart of any kind without evaluating multiples. For many years, the Numerology has been limited to the use of the digits 1 through 9 and a few double numbers. Today, every number from 1 to 78 is considered. The number 78 is not random. It represents the total experience, the principle of 12. The number 12 incorporates the basic 1 through 9 cycles. Read More...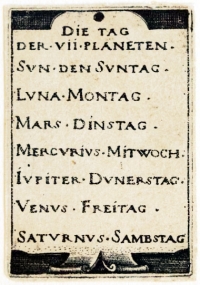 Why does a week have seven days? Even though it would be perfectly possible to imagine a week having five, six or even eleven days, most cultures in the world have seven-day weeks. The reason for this is that... Read More...
When We See Cards, We Think ....

House Of Cards

Card Tricks

Gambling

Psychic
When We Look Closer...
Love
Mentality

Values
Wisdom