Why Travel Makes You More Desirable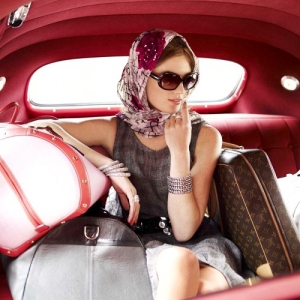 Beauty is in the eye of the beholder, but a new survey shows that we behold beauty more frequently in those who travel. An Australian dating website conducted a new survey of 882 adults and discovered that those who list traveling on their profile (and, hopefully, actually like to travel and aren't just writing that to be more appealing) were rated more attractive.
More than half of the respondents said they find people who travel sexier, and nearly 96% said they're looking for an adventurous partner.
A further breakdown into categories of travelers showed that those who had daring adventures were the most attractive, followed by adventure-seekers and then by off-the-beaten path travelers. Lastly, cultural connoisseurs were deemed the least attractive of the groups. In other words, the wilder the adventure, the higher the level of attraction.
It makes sense that traveling is such an attractive quality. It says a lot of good things about you: You're willing to go somewhere unknown, you embrace change, you have (some) money and you're able to plan.We all want to date someone who can enrich our lives with stories or enlighten us with their experiences. Who really wants to date someone whose biggest adventure is journeying through the Netflix catalog on the couch?
Related Stories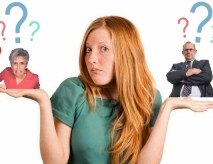 If you want to improve your communication skills, a good place to start is to figure out a "scope of action." Like with any other activity that involves more than one person, the prime objective of communication is not a communication itself but the establishment of proper understanding with another party. There are three elements of understanding: Affinity Communication Reality You can imagine three principles as three corners of a triangle. Without one of them, there is no understanding. Read More...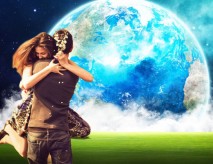 When we are young, all we can think are love and success. Or, success and love. Girls conversations never go wrong. Are you married? If you don't wear a ring on your finger, you are probably not. Not just yet. Are you planning to? "Oh, yes, of course, I am. When the right person comes along." For a modern woman, marriage is not an equivalent to success. You are not required to answer the Bridget Jones famous "How is your love life, dear?" Marriage is not the top of priorities anymore, but love is. It is important to have a high-quality partner. Read More...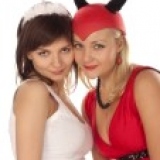 There are three temperaments in astrology: Angelic, Human, and Demonic. If you find that yours or your friend's Moon falls in Demonic constellation, don't run to exorcists. Vedic temperaments have nothing to do with terms of religion. Today, we are more interested in human psychology. We want to know why do we act, feel and think in a certain way, and how do we communicate with others. The ability to predict human behavior, and to understand our own, seems to make us feel safer, or more in control. Read More...
It is easy to see if a man you are dating is right or wrong. But sometimes we miss the whole point. We fall in love too fast. We think we can beat hormones. Can we? Read More...
Friday and Saturn Moon in Pisces. Patrick Landeza: Peaceful time to relax and to listen something romantic and touching. Read More...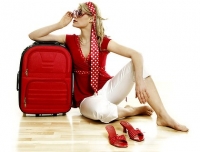 Rapid global changes can force you to change your life, as I wrote about here. With the Greek criss, my career goals altered, my sense of stability became uncertain and, naturally, my relationships followed this evolution. In my early 20s, it was the naivety of youth that brought me to Germany, and I dealt with a long-distance relationship between Munich and Athens. It was a couple of thousand miles that eventually broke us up. Today, due to a career move, I will be facing a much greater distance - that of tens of thousands of miles. Can it work? Read More...
Not tonight, love.When you first hooked up, one look from the missus was all it took for your engine to rev up quicker than a pimped-out ride from The Fast and the Furious. You were, to put it bluntly, like a dog in heat, but those first throes of passion are long gone, and your girlfriend has since lost her almost God-given power to make you happy between the sheets. Read More...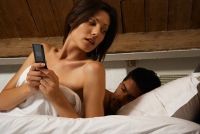 When a person is jealous, it usually means he or she is insecure about something. If jealousy lurks inside the woman you're involved with, there's a right way to handle it and a very, very wrong way. Do the wrong thing and watch the crazy combust. I've done a lot of crazy, jealousy-fueled things I am ashamed of. Read More...
The way a woman moves is very telling. A carefully placed hand on your lap means she's open to getting closer, but if she's always putting an object between you (a table, a subway pole, another man), it's time to back off. But according to a new study, you can infer a lot more than her interest level based on her walk. Researchers at the Universite Catholique de Louvain discovered that a woman's sexual history - specifically, if she regularly orgasms during intercourse - can be detected in her stride. Read More...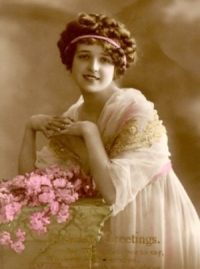 God couldn't be everywhere so he created mothers! Who takes the child by the hand takes the mother by the heart. - German Proverb The one thing children wear out faster than shoes is parents. - John J. Plomp A Mother holds her children's hand for a while, their hearts forever. Mom thanks for cleaning up the mess, wiping the dirty hand and loving with your whole heart! - Suzanne Runyan Moms are patient, kind, caring.....and really patient. - Suzanne Runyan Mom you inspire me to be more than I ever thought I could be. Read More...
If you have Pluto (Challenge) in your relationship chart, learning the Greek myth about Hades (Pluto) - the God of the Underworld and beautiful Persephone can help you to understand things you will experience with your partner. Read More...
Enter Your Birthday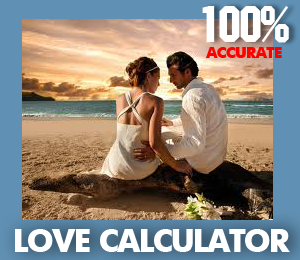 Any fool knows men and women think differently at times, but the biggest difference is this. Men forget, but never forgive; women forgive, but never forget.
- Robert Jordan
People Saying
yassssssssssssss
April 21, 2017 5:47
I love this :)
April 20, 2017 22:34
Very nice . I like it and i am very happy to have a name like shumaila
April 20, 2017 16:26
My middle name is Sierra <3
April 19, 2017 23:01
That's me
April 19, 2017 20:33
My cousin is named chelsy and this is so her
April 19, 2017 19:17
This is so me
April 19, 2017 19:16
100 % true except for the "feeling incomplete without someone part." that might have been true once upon a time.
April 19, 2017 17:25
My daughter's middle name is Maurice.
April 19, 2017 14:46
Pankaj Kuma
April 19, 2017 13:26
Topics
Astrology
Celebrities
Culture
Dating
Destiny Cards
Gossip & Rumors
Lifestyle
Love Compatibility
Marriage
Numerology
Phenomenon
Psychology
Questions & Answers
Relationships
Science & Tech
Society
Useful Tips
World
Love Tests
Personality Tests
Astrology
Destiny Cards
Numerology