King of Clubs Karma Cousin
The King of Clubs as a Karma Cousin gives the Two of Spades the top level of mental development. They are often genius. They can successfully work and become managers and directors in any field that requires high IQ, and rarely becomes too bossy. They have a great deal of knowledge and ability to pass it to others. They can be considered highly rational, but they are also able to see and understand the higher level of the realm.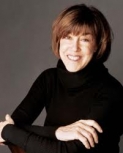 The desire to get married is a basic and primal instinct in women. It's followed by another basic and primal instinct: the desire to be single again.
- Nora Ephron