Kate Hudson & Matthew BellamyCompatibility Report
Kate Hudson: April 19, 1979
Kate Hudson

Commitment Index: 5.7

Leadership:

Birth Card

Ruler

Karma Card
Karma Cousin
Matthew Bellamy: June 9, 1978
Matthew Bellamy

Commitment Index: 4.5

Leadership:
Birth Card
Ruler

Karma Card
Karma Cousin
Total Connections Found: 23
We found 23 connections between you and Matthew. If you are in love, it's easy to assume the feelings are mutual, but it's not always so. We can fall in love at first sight, but true love tends to emerge over time. There are varying levels of passion, intimacy, and commitment. Discovering the dimensions of your relationship gives you an exclusive opportunity to predict how your relationships will unfold in the future. Does the first spark of passion have a chance to turn into something more beautiful, unique, and long-lasting? It depends on how deep your connections with another person are. Some of them are spiritual or karmic; they connect us on a subconscious level. Others work on the physical plane; they are based on our childhood patterns, ideas of likeness, and social measures.
Attraction index: 2.2
Intensity index: 1.99
Compatibility: 0.96
Attraction & Intensity
Attraction Index evaluates a scope of qualities you find attractive in each other. From physical attractiveness and behavior to a spectrum of psychological traits and features, your score represents the chemistry or spark that motivated you to be with another person, and them with you. As a rule of thumb, the attraction is necessary but not sufficient for defining true love.
Intensity Index outlines the challenges. Detailed investigation of connections determines which areas of your life are affected the most. It can be sexual intensity, strong desire to dominate, criticism, or deep contradictions in beliefs and lifestyles. While intense passion may work to your benefit, there are some levels of intensity people find difficult to accept. Jealousy, for example, can ruin relationships. Desire to manipulate can tear your safety net. You can be intensely in love for many years, but it shouldn't limit your independence.
People with more than fifteen links between them have their scores higher than someone with five connections or less. As a rule, relationships with high-attraction and low-Intensity scores have more chances to survive in the long run and to bring more positive energy and mutual understanding. The excess of intense connections between people leads to break-ups and conflicts. Keep in mind that the level of intensity depends on your personal preferences and traits. Passionate people prefer more intense relationships; they are quickly bored with perfections. Others are looking for a harmonious and caring environment. If you research your previous relationships in-depth, you will discover the Attraction and Intensity Scores that fit you the best.
Compatibility Chart
Meeting someone is never an accident, no matter how long your relationship lasts. There are always lessons, challenges, and virtues. It's easy to see in your compatibility chart, what brought you together in this lifetime and how enjoyable or challenging your relationships are meant to be. If you are aiming for long-term relationships, look for family and benefits indexes. Special connections give you a sense of pre-destined call. Lessons and challenges highlight the problematic aspects that may work for your advantage in the long-run. Intensity adds an edge, while criticism in high doses can make or break your trust.
Relationship Type: Harmonious
Prime Themes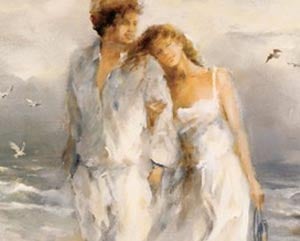 comfort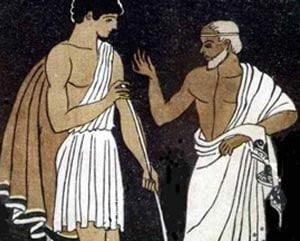 criticism
prosperity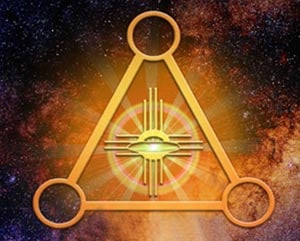 karmic lessons
Kate Hudson
and
Matthew
are married since 2010. In spring 2010, Hudson began dating Muse frontman Matthew Bellamy. In January 2011, it was announced Hudson and Bellamy were expecting a child. In February 2011, Hudson bought a house in London, England. A Daily Mail source reported that she plans to live in London with her partner six months a year. On April 27, 2011, on The Today Show she said that she and Matthew Bellamy got engaged the prior week. Their son Bingham Hawn Bellamy was born in July 2011.
---
Connections: Life vs. Spiritual
You and Matthew Bellamy have a higher percentage of spiritual connections. It means you share karmic pasts. You may have premonitions and dreams about Matthew Bellamy, or just have a sense of unusual attachment. You may notice when it comes to Matthew Bellamy, your analytical mind tends to skip frames. It can be frightening at times. Past life's memories are the truth stranger than fiction; it's preserved down to the ions. The connected past, unconsciously realized, intensifies our feelings when we meet someone who triggers our genetic imprints. It's like capturing our self-awareness, life energy, and being in a fusion of space and time.
Forward, Reverse and Mutual Connections
According to your score, you invest 30.43% more energy into your relationships than he is. Not all connections are about love and acceptance. The way you feel about different aspects can range from feeling safe and loved to fearful and vulnerable, but by all means, you care. If you get too focused on who owes who what and why you may start feeling resentful. Try not to lose track of your real goal.
---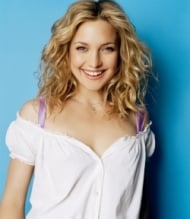 Kate Hudson
Birthday: April 19, 1979

Birth Card

Ruler

Karma Card
Karma Cousin
Twos represent Union - the Father-Mother Principle, and so stands for cooperation and associations. It is vital for the Two Of Diamonds to be given a good start. There should be someone when they are young to support, advise and encourage.

The Two of Diamonds have a gift of intuition, and if used, they don't make mistakes in life. If principles are held, success is assured, even though there is always some concern about money, as in the case of all cards in a Diamond suit. The Two of Diamonds birth card is the best for physicians because they can diagnose very well, using their gift of intuition. If not concerned with medicine, they have a high power of healing - whether or not it recognized or used.

The Two of Diamonds always seeks a way to communicate and cooperate with people, through messaging and phone calls, or interviews. Internet networking, blogging, marketing can become a successful business strategy. There is a power available in any activity they choose, - a position of leadership and authority, extending to social life. Like diamonds, they know what things and people are worth, and they choose their companions and partners through their understanding of values.

The Two of Diamonds are positive and confident. They don't scream or yield to an argument. They may become overly satisfied with their life situation, so they forget to work on principles that give them a key to higher accomplishments.

The Two of Diamonds need some definite form of expression that will bring out their real worth and allow them to use it for the universal benefit. They make excellent traders and merchants.

It is a very favorable influence in real estate deals, especially land, farms, etc. The Two of Diamonds are highly successful in investments. But in any occupation they choose, the position of authority usually acquired. They have an unusual ability to deal with personnel and any labor problems.
Karma Card: Six of Clubs
Graced by the Six of Clubs as your Karma Card, a guiding light breaks through the fog of uncertainty that might envelop the Two of Diamonds. With its expansive reach, this card speaks of a purpose that goes beyond mere vocation it beckons to a higher calling. As a Two of Diamonds, you are instilled with a heightened sense of this mission. Your consciousness is attuned to greater things, rising above self-centric concerns that may preoccupy others.

With the universe's wisdom embedded in you, your intuitive compass seldom goes awry. When you remain steadfast to your guiding principles, success unfurls its wings to embrace you. Yet, being linked to the Diamond suit, occasional monetary apprehensions do cloud your sky, a sentiment that resonates with all Diamond members.

Moreover, the Six of Clubs brings to the fore a pronounced inner pride, a beacon that seeks acknowledgement. This yearning for recognition fuels your drive to reach new pinnacles of achievement. However, it's vital to strike a balance, for there's a simmering conflict between this drive and your intrinsic quest for tranquillity. The value you place on a serene and welcoming home atmosphere serves as a counterpoint, reminding you that while recognition is a worthy pursuit, inner peace and the comforts of home are equally paramount.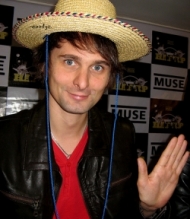 Matthew Bellamy
Birthday: June 9, 1978
Birth Card
Ruler

Karma Card
Karma Cousin
In old metaphysical studies, the number Eight is associated with Saturn - father, and superstitiously counted as a symbol of Evil. Number Eight is made of two circles - one for a man and one - for God. Together these two circles create the symbol of infinity. Today we know, that 8 is the number of the Sun (and therefore the God), and that Saturn is not the embodiment of evil.

Eight of Diamonds have the freedom of choice in the highest degree. They can choose any destiny they want and be as great as they want. Their birth card is probably the most successful cards of all. Eight of Diamonds are very independent, at times domineering and exacting. They are active and willing to work while being unremarkably conscious of their position of rulership. They are true leaders who usually find themselves in the position of authority in any chosen field.

Values naturally direct the Eight of Diamonds, and they know exactly what things and people worth. In all cases, their great power is used or misused. They can be philanthropic or misers, universal-minded or self-servers. They manifest the creative principle, closely associated with the resurrection and the certainty of rebirth. Theirs is the ability to conquer all enemies and to overcome all obstacles. They are usually aware of their high role and responsibility and willing to take it to the full extent. People naturally trust them, and for a reason - Eight of Diamonds are the best guardians and wise conserve of values. They serve honestly and faithfully, often at their own expense.

Children born the Eight of Diamonds should be raised carefully, given soft guidance and spiritual foundation. These kids are determined and will rebel against strict rules and unfair formalities. Developing spirituality and high principles are mandatory. Otherwise, they can become bullies, and grow into ruthless dictators. The main pitfall of the Eight Of Diamonds - love of power and love of money that enhances it. They may be thrown completely out of balance by worshiping the golden calf. This can bring them success, but separate them from friends and love, they so desperately need. Their place is already high, and they have the strength to keep up with it.

All opportunities in life are at their feet. Their achievements depend only on heights they impose on themselves. Many presidents and kings of all times are born under this card influence. They can be financial magnates, kings of industry, but this is not essential to fulfilling their destiny. They make great teachers, great parents, or good professional - anywhere they go, they will be recognized and respected. Right or wrong, they are usually leaders.

The Eight of Diamonds have a strong desire for knowledge and the realization that the knowledge itself is the power. They are passionate debaters and learn greatly from a good argument with powerful opponents. They want others viewpoints and love to draw them out.

Eight of Diamonds benefit from women who are intelligent, clever in business and career-minded on their own. They are themselves positive thinkers and happier in the cheerful and pleasant environment.

In personal life, the Eight of Diamonds have a difficult time to choose a mate and can have two love affairs at the same time. They search for diversion, but they need approval and understanding. Those who bring out the best of them can straighten them up for life.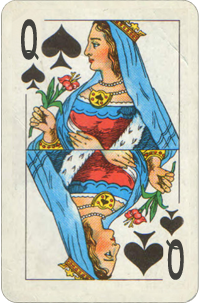 Karma Card: Queen of Spades
Karma Card represents the biggest issue we should deal in the course of our life. For Eight of Diamonds, it is a tendency to dominate. It is important to understand the difference between "good control" and "bad control." Good leadership is hard work. In comparison, bad leadership is relatively easy. Bad leaders know or learn that they can easily take advantage of followers. People all too often fall prey to self-serving and exploitative leaders - leaders who know how to manipulate and use psychological tactics to gain control. As known from history, some bad leaders often get away with this, but Eight of Diamonds is not this type. They are very high on the latter of power and their suppressive manipulative tactics (if any) will always cause pretty fast pay-back response. Luckily, most Eight of Diamonds are too right to abandon their high calling for dignity and hard work.
---
Create your own Love compatibility report. What you see in this example is just a little part of information you will get with your order. But you can see how the story starts, and sometimes you can see how it ends. Fate? Destiny? Would your rather go with FREE WILL? Or maybe Free Will comes from True Knowledge?