Chris Robinson & Kate HudsonCompatibility Report
Chris Robinson: December 20, 1966
Chris Robinson

Commitment Index: 4.7

Leadership:
Birth Card

Ruler
Kate Hudson: April 19, 1979
Kate Hudson

Commitment Index: 5.7

Leadership:

Birth Card

Ruler

Karma Card
Karma Cousin
Total Connections Found: 12
We found 12 connections between you and Kate. If you are in love, it's easy to assume the feelings are mutual, but it's not always so. We can fall in love at first sight, but true love tends to emerge over time. There are varying levels of passion, intimacy, and commitment. Discovering the dimensions of your relationship gives you an exclusive opportunity to predict how your relationships will unfold in the future. Does the first spark of passion have a chance to turn into something more beautiful, unique, and long-lasting? It depends on how deep your connections with another person are. Some of them are spiritual or karmic; they connect us on a subconscious level. Others work on the physical plane; they are based on our childhood patterns, ideas of likeness, and social measures.
Attraction index: 2.88
Intensity index: 2.38
Compatibility: 0.99
Attraction & Intensity
Attraction Index evaluates a scope of qualities you find attractive in each other. From physical attractiveness and behavior to a spectrum of psychological traits and features, your score represents the chemistry or spark that motivated you to be with another person, and them with you. As a rule of thumb, the attraction is necessary but not sufficient for defining true love.
Intensity Index outlines the challenges. Detailed investigation of connections determines which areas of your life are affected the most. It can be sexual intensity, strong desire to dominate, criticism, or deep contradictions in beliefs and lifestyles. While intense passion may work to your benefit, there are some levels of intensity people find difficult to accept. Jealousy, for example, can ruin relationships. Desire to manipulate can tear your safety net. You can be intensely in love for many years, but it shouldn't limit your independence.
People with more than fifteen links between them have their scores higher than someone with five connections or less. As a rule, relationships with high-attraction and low-Intensity scores have more chances to survive in the long run and to bring more positive energy and mutual understanding. The excess of intense connections between people leads to break-ups and conflicts. Keep in mind that the level of intensity depends on your personal preferences and traits. Passionate people prefer more intense relationships; they are quickly bored with perfections. Others are looking for a harmonious and caring environment. If you research your previous relationships in-depth, you will discover the Attraction and Intensity Scores that fit you the best.
Compatibility Chart
Meeting someone is never an accident, no matter how long your relationship lasts. There are always lessons, challenges, and virtues. It's easy to see in your compatibility chart, what brought you together in this lifetime and how enjoyable or challenging your relationships are meant to be. If you are aiming for long-term relationships, look for family and benefits indexes. Special connections give you a sense of pre-destined call. Lessons and challenges highlight the problematic aspects that may work for your advantage in the long-run. Intensity adds an edge, while criticism in high doses can make or break your trust.
Relationship Type: Harmonious
Prime Themes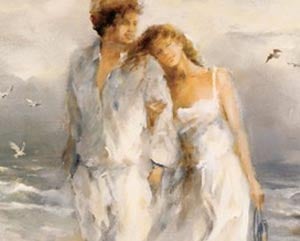 comfort
prosperity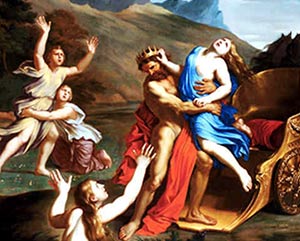 challenge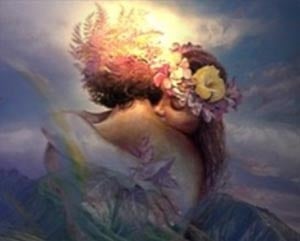 family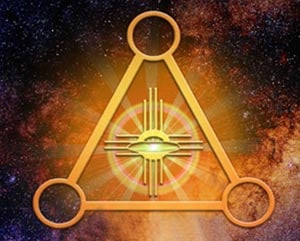 karmic lessons
Chris Robinson
and
Kate
were married for 7 years (from 2000 to 2007). They have one child. Kate Hudson married Chris Robinson, the frontman for The Black Crowes, on December 31, 2000 in Aspen, Colorado. The couple lived in a house that was once owned by director James Whale and traveled together during Hudson's film shoots or Robinson's music tours. Hudson gave birth to son Ryder Russell Robinson in January 2004. On August 14, 2006, Hudson's publicist announced that Hudson and Robinson had separated. On November 18, 2006, Robinson filed divorce papers, citing "irreconcilable differences". The divorce was finalized on October 22, 2007
---
Connections: Life vs. Spiritual
You and Kate Hudson have a higher percentage of spiritual connections. It means you share karmic pasts. You may have premonitions and dreams about Kate Hudson, or just have a sense of unusual attachment. You may notice when it comes to Kate Hudson, your analytical mind tends to skip frames. It can be frightening at times. Past life's memories are the truth stranger than fiction; it's preserved down to the ions. The connected past, unconsciously realized, intensifies our feelings when we meet someone who triggers our genetic imprints. It's like capturing our self-awareness, life energy, and being in a fusion of space and time.
Forward, Reverse and Mutual Connections
According to your score, you invest 50% more energy into your relationships than he is. Not all connections are about love and acceptance. The way you feel about different aspects can range from feeling safe and loved to fearful and vulnerable, but by all means, you care. If you get too focused on who owes who what and why you may start feeling resentful. Try not to lose track of your real goal.
---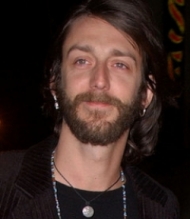 Chris Robinson
Birthday: December 20, 1966
Birth Card

Ruler
All Jacks correspond to number 11. By some called the number of Evil because it transcended the number of commandments, and did not attain 12, the number of Grace and perfection. History and experience refuse its stigma. The number 11 is the most priceless gift of God. It is a man (1) beside God (10). Jacks are sons of the Kings. They carry great responsibility, and the disposal of their lives rests entirely on their decision. They represent the mental attitudes of any suit, and of course; our mental attitudes are entirely within our control. We can rule them and win the crown, or we may consign them to every wind that blows and struggle in a state of immaturity as long as we live.

It is believed that Jack of Hearts wins his crown through sacrifice for love. This card is also called "The Card Of Christ." Jack of Heart's people are the most "innocent." They belong to the unique family of Seven Cards, and also one of the three fixed cards of the deck.

Tremendous emotional power and personal charisma create this colorful, expressive personality. People measure up to their example, and many Jack of Hears mission is to "service through love and sacrifice." They often become famous in some way - some as politicians, or an actor, but they also make the best teachers, counselors, ministers and good-hearted, understanding parents.

Jack of Hearts combines the heart power and the mind brilliance. Their education might be interrupted by some family situation of some emotional nature, but they usually catch up later. They are willing to learn, to listen, to read. Early years might be a series of tests on love, and the principle of Christ - love is impersonal.

Seven Of Hearts work better in partnerships and like to be with people who are well-informed and learn quickly. They are exquisite friends, kind employees, and patient coworkers. They care about friendship, and of the relationships get broken, they intensely suffer. They prefer to work with men.

And after all, of course, like a Jack of Hearts, you have excellent leadership abilities. Always keep the management of your deals in your hands and don't doubt your ability and handle them. Jack of Hearts have sufficient amount of self-confidence, but experiments and changes might scare them. With age, they become more business-like. You may reach a position of leadership, but not seek publicity and fame. For some Jack of Hearts, their father might be hard-headed and push them to pursue an occupation in medicine. But this cards doesn't suit well in medicine, - extrasensory healing is a better choice.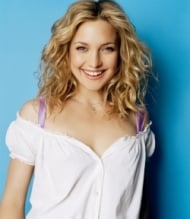 Kate Hudson
Birthday: April 19, 1979

Birth Card

Ruler

Karma Card
Karma Cousin
Twos represent Union - the Father-Mother Principle, and so stands for cooperation and associations. It is vital for the Two Of Diamonds to be given a good start. There should be someone when they are young to support, advise and encourage.

The Two of Diamonds have a gift of intuition, and if used, they don't make mistakes in life. If principles are held, success is assured, even though there is always some concern about money, as in the case of all cards in a Diamond suit. The Two of Diamonds birth card is the best for physicians because they can diagnose very well, using their gift of intuition. If not concerned with medicine, they have a high power of healing - whether or not it recognized or used.

The Two of Diamonds always seeks a way to communicate and cooperate with people, through messaging and phone calls, or interviews. Internet networking, blogging, marketing can become a successful business strategy. There is a power available in any activity they choose, - a position of leadership and authority, extending to social life. Like diamonds, they know what things and people are worth, and they choose their companions and partners through their understanding of values.

The Two of Diamonds are positive and confident. They don't scream or yield to an argument. They may become overly satisfied with their life situation, so they forget to work on principles that give them a key to higher accomplishments.

The Two of Diamonds need some definite form of expression that will bring out their real worth and allow them to use it for the universal benefit. They make excellent traders and merchants.

It is a very favorable influence in real estate deals, especially land, farms, etc. The Two of Diamonds are highly successful in investments. But in any occupation they choose, the position of authority usually acquired. They have an unusual ability to deal with personnel and any labor problems.
Karma Card: Six of Clubs
Much of the fear and doubt dispelled by the Six of Clubs, your Karma Card. This card is universal. It has a mission rather than a vocation. It is, therefore, more comfortable for the Two of Diamonds to work on the higher levels of thinking. You are less concerned with yourself than other twos. Two of Diamonds are more aware of their mission, and if they use their natural intuition, mistakes are rare. If principles are adhered to, success is assured, even though there are some concerns about money, as is the case with all diamonds.

The Six of Clubs is also an indicator of inner pride and a strong need for recognition that can drive you to accomplishments. At times, this may conflict with your need for peace and harmony that emphasize the importance of a secure and congenial home environment.
---
Create your own Love compatibility report. What you see in this example is just a little part of information you will get with your order. But you can see how the story starts, and sometimes you can see how it ends. Fate? Destiny? Would your rather go with FREE WILL? Or maybe Free Will comes from True Knowledge?