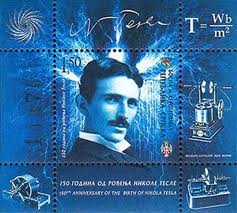 This program reveals the discoveries of a forgotten genius, many of which went virtually unnoticed for nearly a century. Nikola Tesla is considered the father of our modern technological age and one of the most mysterious and controversial scientists in history. How did this obscure visionary from what is now Croatia, lay the foundation for modern communications and energy research?
Read More...
SCIENCE & TECH
|
PHENOMENON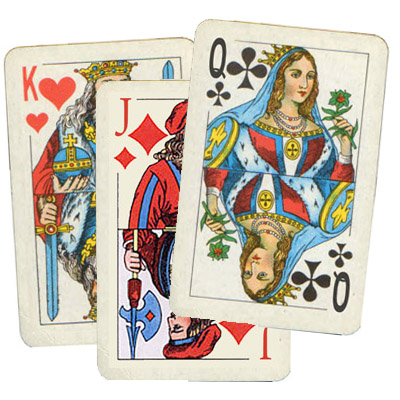 The playing cards have been there for centuries; It is the most fun and affordable hobby. There are thousands of things you can do with cards. You can play on your own (solitaire) or in a company. You can build a private collection of cards or join a playing cards club. Although the origin of cards has been covered in mystery, their invention has been claimed by almost every civilized nation. The history goes down to the 9th Century Tang China (618-907.) Suggested origins include Egypt, Italy, Persia, and India.
Read More...
DESTINY CARDS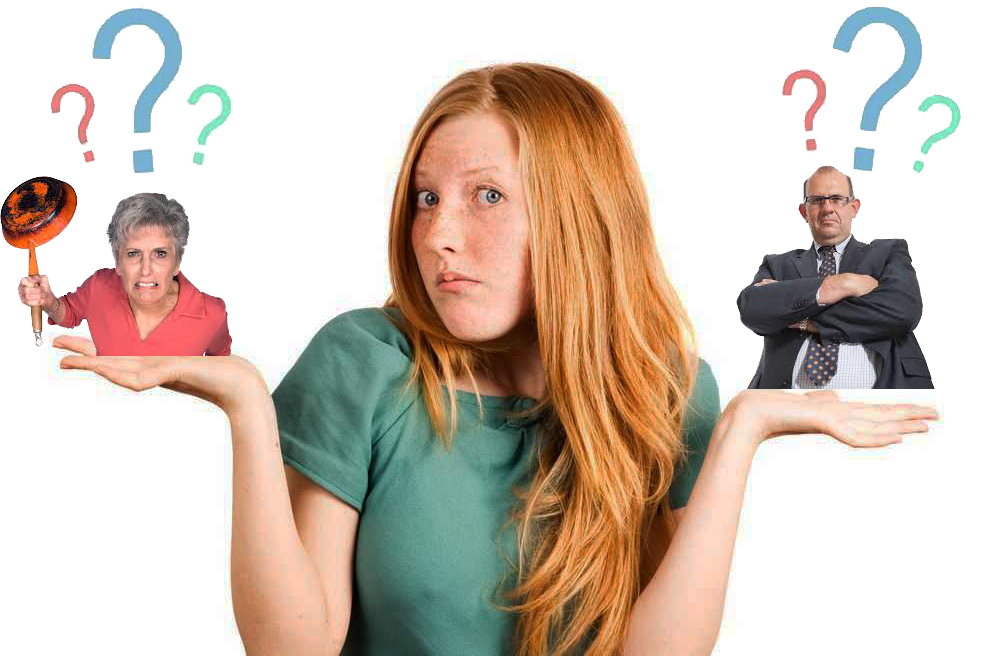 If you want to improve your communication skills, a good place to start is to figure out a "scope of action." Like with any other activity that involves more than one person, the prime objective of communication is not a communication itself but the establishment of proper understanding with another party. There are three elements of understanding: Affinity Communication Reality You can imagine three principles as three corners of a triangle. Without one of them, there is no understanding.
Read More...
RELATIONSHIPS
|
ASTROLOGY
|
PSYCHOLOGY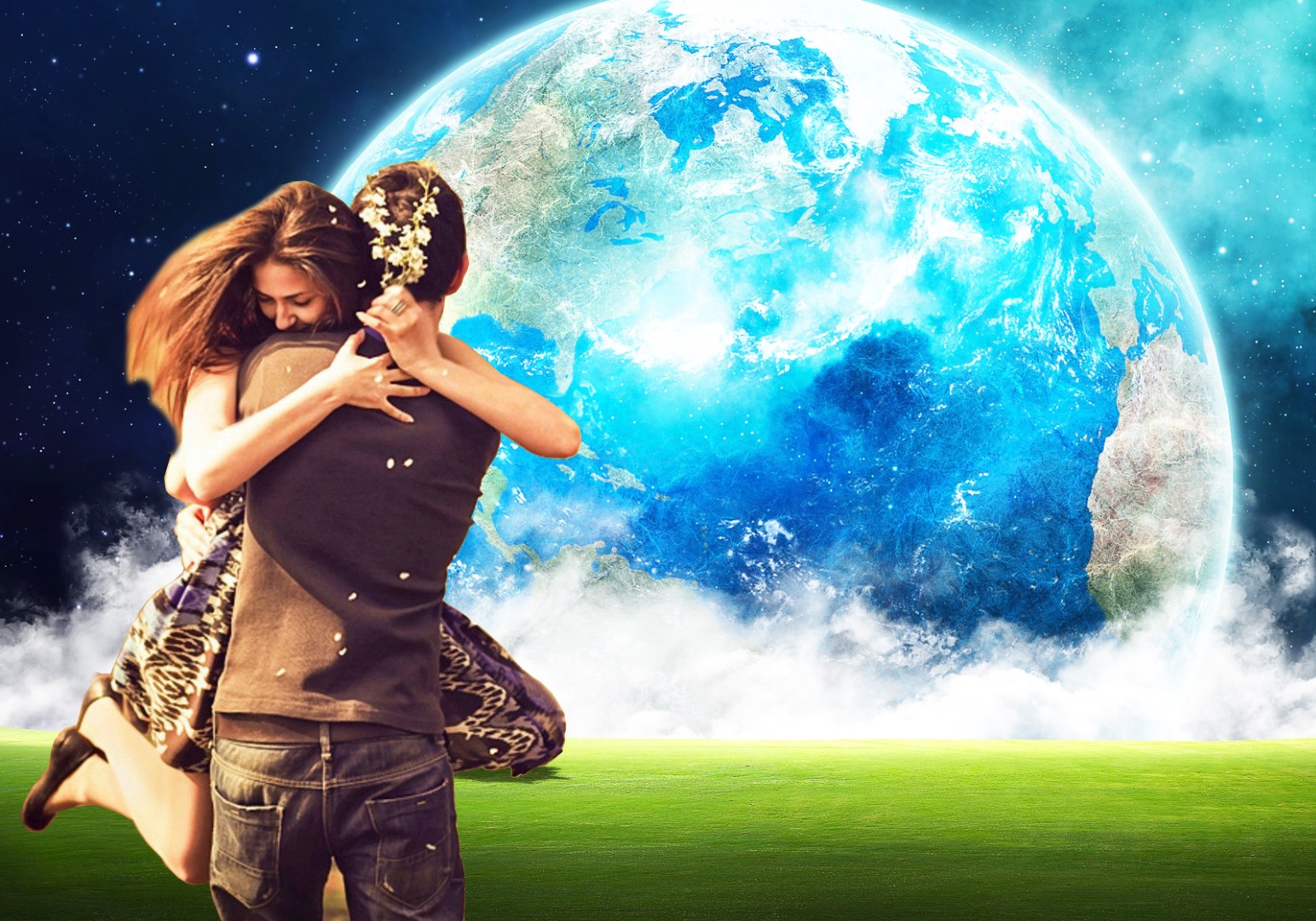 When we are young, all we can think are love and success. Or, success and love. Girls conversations never go wrong. Are you married? If you don't wear a ring on your finger, you are probably not. Not just yet. Are you planning to? "Oh, yes, of course, I am. When the right person comes along." For a modern woman, marriage is not an equivalent to success. You are not required to answer the Bridget Jones famous "How is your love life, dear?" Marriage is not the top of priorities anymore, but love is. It is important to have a high-quality partner.
Read More...
LOVE COMPATIBILITY
|
RELATIONSHIPS
|
DATING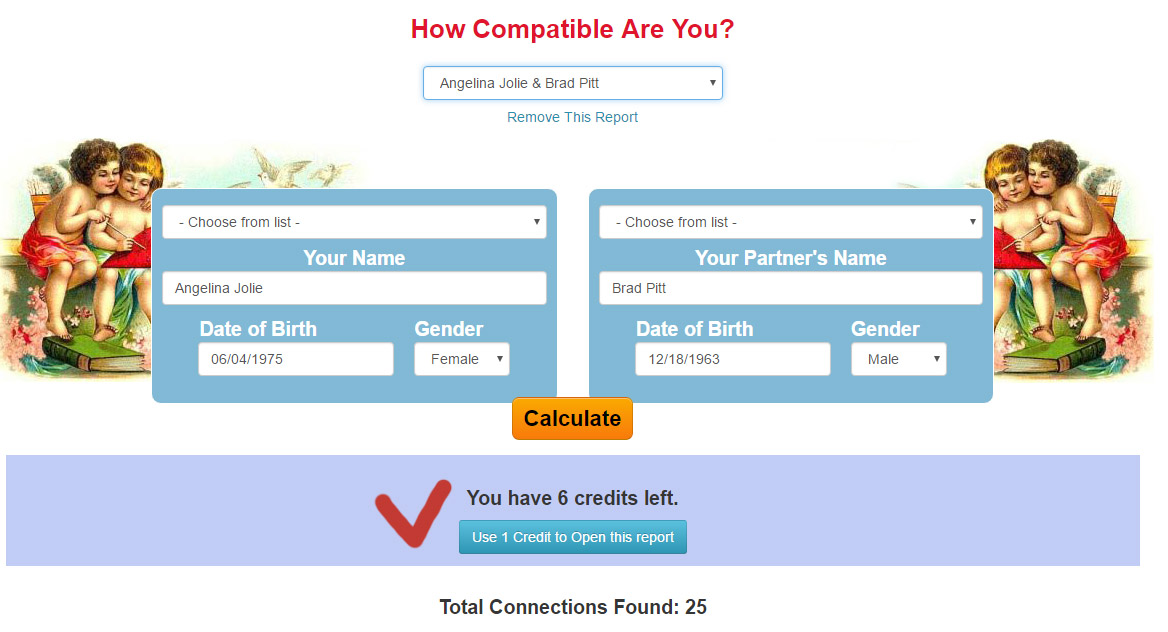 Use love compatibility report credits in four easy steps.
Read More...
QUESTIONS & ANSWERS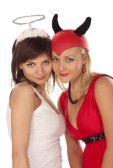 There are three temperaments in astrology: Angelic, Human, and Demonic. If you find that yours or your friend's Moon falls in Demonic constellation, don't run to exorcists. Vedic temperaments have nothing to do with terms of religion. Today, we are more interested in human psychology. We want to know why do we act, feel and think in a certain way, and how do we communicate with others. The ability to predict human behavior, and to understand our own, seems to make us feel safer, or more in control.
Read More...
RELATIONSHIPS
|
ASTROLOGY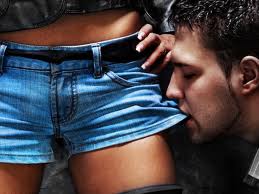 It is easy to see if a man you are dating is right or wrong. But sometimes we miss the whole point. We fall in love too fast. We think we can beat hormones. Can we?
Read More...
LOVE COMPATIBILITY
|
RELATIONSHIPS
|
DATING
|
MARRIAGE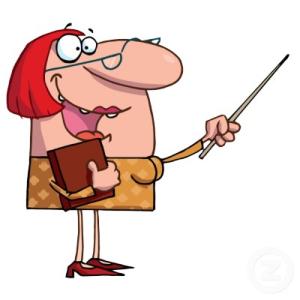 If you have already seen your love compatibility report (free initial, or Delux), you may wonder about small blue bar of the compatibility chart with a subtitle "Karmic Lessons". Lessons in a context of Love sound sour enough even without prefix.
Read More...
LOVE COMPATIBILITY
|
DESTINY CARDS
Brilliant Impersonations...
Read More...
DESTINY CARDS
Sadness is poetic. You are lucky to live sad moments.
Read More...
DESTINY CARDS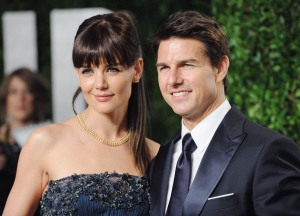 Five years after their outrageously luxe Italian wedding, Katie Holmes is seeking a divorce from Tom Cruise. No word on whether or not Katie Homes, 33, has submitted papers yet, but her attorney is on the record saying, "This is a personal and private matter for Katie and her family." Well, we hate to be bearers of bad news, but that's simply not the case, not when we're talking about people with profiles this high. Tom Cruise and Katie Holmes share a daughter, 6-year-old Suri, who is reportedly in New York with her mom while Cruise shoots the film Oblivion in Ireland.
Read More...
CELEBRITIES
Peculiar qualities of seven most unusual cards in the deck. Being a king of strangers doesn't mean you can lazy-cow your eccentricities into flattering ego-extremes. It takes more than the paradise of individuality to finance development in the heart of Manhattan.
Read More...
DESTINY CARDS

Friday and Saturn Moon in Pisces. Patrick Landeza: Peaceful time to relax and to listen something romantic and touching.
Read More...
LOVE COMPATIBILITY
|
RELATIONSHIPS
The Decans are 36 groups of stars (small constellations) which rise consecutively on the horizon throughout each earth rotation. Since a new decan appears every ten days, the ancient Greeks called them dekanoi (pl. of dekanos) or "tenths". In Vedic astrology, each sign of the zodiac (30 deg.) is divided by three decans, 10 degrees each. There is the trinal calculation which utilizes the elemental trines to each sign. Each decan has its planetary ruling planet or planets. To find Decanate cards, we use the same method as with the planetary ruling cards.
Read More...
DESTINY CARDS
|
USEFUL TIPS
Sometimes ordinary objects possess strange and amazing attributes often associated with a term "paranormal". Often such anomalies are within our touch every day but no one can understand what is happening.
Read More...
SCIENCE & TECH
|
PHENOMENON
Just interesting to see the King of Clubs, Sun in Virgo (vedic) in a role of a brilliant private detective (consultant for the San Francisco Police Department) hunted by various fears and phobias. The 2 of Spades Karma card, Ace of Spades/2 of Clubs Moon Card will do a trick! I love Randy Newman's "There is Jungle Out There"!
Read More...
Showing Posts 1 - 16 of 118
Last Page
Jump to page