Georgia Salpa Vs. Kim Kardashian's?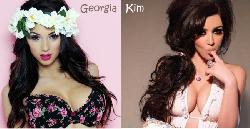 If you thought Khloe Kardashian and Kourtney Kardashian looked like their sister Kim Kardashian, think again. Huffingtonpost found someone who bears an even stronger resemblance to the reality star - but apparently even sexier.
Meet Georgia Salpa. She's a Greek-Irish model living in the England and she is most famous for her appearance on the UK's "Celebrity Big Brother."Oh, and for being really good-looking.
Salpa ranked #5 on FHM's all-important 100 Sexiest Women In The World list in 2012. Her FHM pictures are predictably sexy, featuring the classic laying-on-the-bed pose and the see-my-sexy-armpit pose.
But we weren't noticing anything beyond how identical she looks to Kim Kardashian. We're not exaggerating -- with the hair color, the deep tan, the oval face, the pillowy lips... these two look like long-lost twins, non?
There's just one difference: while Georgia ranked #5 on the latest FHM Sexiest Women list... Kim Kardashian was ranked #65. Oof.
Everyone, we'd like to introduce you to Kim Kardashian's (arguably) sexier twin. Do you see the resemblance?
Read More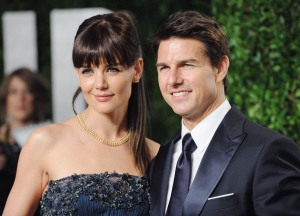 Five years after their outrageously luxe Italian wedding, Katie Holmes is seeking a divorce from Tom Cruise. Read More...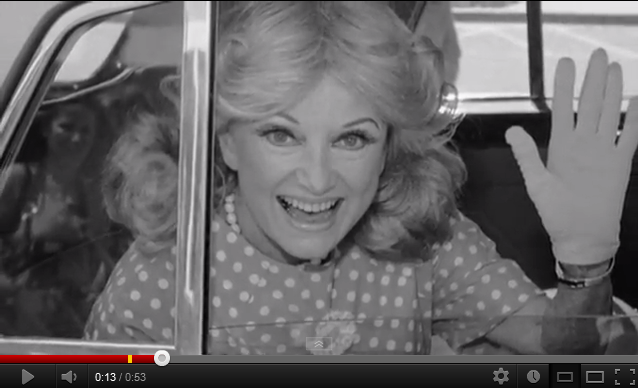 Comedian Phyllis Diller, known for her trademark cackle and bizzare looks, dies at 95 in Los Angeles. Read More...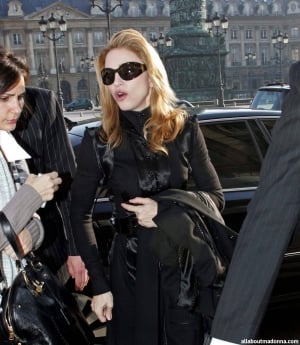 Another day, another Madonna controversy. At a small club show in Paris last week, the pop superstar was booed mercilessly by fans who shouted for refunds after the brief, 45-minute set. Now, however, it appears the unrest wasn't the result of the show's length. According to TMZ, a small group of concertgoers started the trouble in response to Madonna's treatment of French politician Marine Le Pen. Read More...