Georgia Salpa Vs. Kim Kardashian's?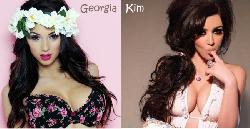 If you thought Khloe Kardashian and Kourtney Kardashian looked like their sister Kim Kardashian, think again. Huffingtonpost found someone who bears an even stronger resemblance to the reality star - but apparently even sexier.
Meet Georgia Salpa. She's a Greek-Irish model living in the England and she is most famous for her appearance on the UK's "Celebrity Big Brother."Oh, and for being really good-looking.
Salpa ranked #5 on FHM's all-important 100 Sexiest Women In The World list in 2012. Her FHM pictures are predictably sexy, featuring the classic laying-on-the-bed pose and the see-my-sexy-armpit pose.
But we weren't noticing anything beyond how identical she looks to Kim Kardashian. We're not exaggerating -- with the hair color, the deep tan, the oval face, the pillowy lips... these two look like long-lost twins, non?
There's just one difference: while Georgia ranked #5 on the latest FHM Sexiest Women list... Kim Kardashian was ranked #65. Oof.
Everyone, we'd like to introduce you to Kim Kardashian's (arguably) sexier twin. Do you see the resemblance?
Read More
Related Stories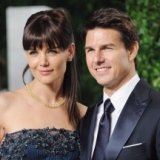 Five years after their outrageously luxe Italian wedding, Katie Holmes is seeking a divorce from Tom Cruise. No word on whether or not Katie Homes, 33, has submitted papers yet, but her attorney is on the record saying, "This is a personal and private matter for Katie and her family." Well, we hate to be bearers of bad news, but that's simply not the case, not when we're talking about people with profiles this high. Tom Cruise and Katie Holmes share a daughter, 6-year-old Suri, who is reportedly in New York with her mom while Cruise shoots the film Oblivion in Ireland. Read More...
Comedian Phyllis Diller, known for her trademark cackle and bizzare looks, dies at 95 in Los Angeles. Read More...
Another day, another Madonna controversy. At a small club show in Paris last week, the pop superstar was booed mercilessly by fans who shouted for refunds after the brief, 45-minute set. Now, however, it appears the unrest wasn't the result of the show's length. According to TMZ, a small group of concertgoers started the trouble in response to Madonna's treatment of French politician Marine Le Pen. Read More...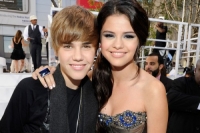 If I was your boyfriend, I'd never let you go!" That's just one line Justin Bieber belts out in his new album Believe and you better believe that plenty of inspiration for the hit tunes come from his romance with Selena Gomez, 19. The pair has been dating since late 2010 and in the process. Read More...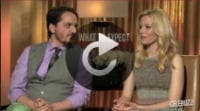 Elizabeth Banks stars – and steals the show – in What to Expect When You're Expecting (out May 18) and she is coming back to the box office fresh off of massive success with The Hunger Games. When Celebuzz sat down with Banks at the What to Expect junket, we wanted to get her initial reaction on The... Read More...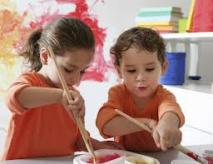 A judge has ordered football legend Deion Sanders to pay $10,550 in monthly child support to his estranged wife, Pilar, TMZ reported Tuesday. Though Sanders doesn't have to pay spousal support, he will have to cough up $275,000 to cover his ex's legal fees, TMZ reports. The child support order is just the latest chapter in the couple's contentious custody battle, which began with an April 23 domestic dispute at their Dallas-area mansion. After the altercation, both parties made allegations of assault. Pilar was arrested and held overnight in jail for misdemeanor family violence. Read More...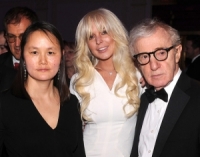 It's every actress' dream to land a role in a film directed by the likes of Woody Allen, and Lindsay Lohan may be well on her way. The Mean Girls star, 25, was seen dining with the Oscar winner, 76, and his wife Soon-Yi Previn at the Phillippe Restaurant on the Upper East Side in... Read More...
After finding out that Ashton Kutcher was Mila Kunis' first kiss (on camera, no less), Celebuzz did some digging and found what we believe to be is the first famed lip lock Kunis is referring to — it was in 1998 on the set of That '70s Show. Mila was only 15 at the time! Take... Read More...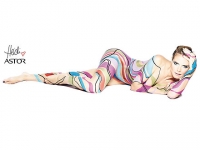 If there's one thing Heidi Klum will never be accused of, it's being shy. The 38-year-old supermodel posed in nothing but body paint for a new photo shoot, with only a few strategically placed limbs and the right angle keeping her modest. The new shoot is for Astor, a cosmetic line that is showing off their... Read More...
According to our calendars, Thursday April 26 is officially Hug An Australian Day. What better way to celebrate than with an official approval from Down Under by Ryan Johnson, the new hottie on Fairly Legal? Ryan tells Celebuzz he fully endorses the holiday (which he had never heard of until we told him). This is... Read More...
With rumors Tuesday that good friends Mila Kunis and Ashton Kutcher may be taking their friendship to the next level, it got Celebuzz thinking about successful celebrity couples that were friends before dating. Turns out, being friends first might actually work! From vampire sweethearts Robert Pattinson and Kristen Stewart to Ian Somerhalder and Nina Dobrev ... Read More...
Enter Your Birthday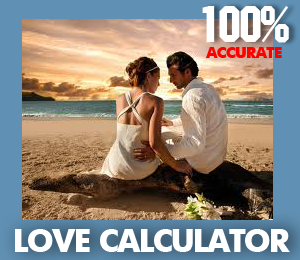 Any fool knows men and women think differently at times, but the biggest difference is this. Men forget, but never forgive; women forgive, but never forget.
- Robert Jordan
People Saying
yassssssssssssss
April 21, 2017 5:47
I love this :)
April 20, 2017 22:34
Very nice . I like it and i am very happy to have a name like shumaila
April 20, 2017 16:26
My middle name is Sierra <3
April 19, 2017 23:01
That's me
April 19, 2017 20:33
My cousin is named chelsy and this is so her
April 19, 2017 19:17
This is so me
April 19, 2017 19:16
100 % true except for the "feeling incomplete without someone part." that might have been true once upon a time.
April 19, 2017 17:25
My daughter's middle name is Maurice.
April 19, 2017 14:46
Pankaj Kuma
April 19, 2017 13:26
Topics
Astrology
Celebrities
Culture
Dating
Destiny Cards
Gossip & Rumors
Lifestyle
Love Compatibility
Marriage
Numerology
Phenomenon
Psychology
Questions & Answers
Relationships
Science & Tech
Society
Useful Tips
World
Love Tests
Personality Tests
Astrology
Destiny Cards
Numerology