TEMPERAMENT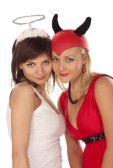 There are three temperaments in astrology: Angelic, Human, and Demonic. If you find that yours or your friend's Moon falls in Demonic constellation, don't run to exorcists. Vedic temperaments have nothing to do with terms of religion. Today, we are more interested in human psychology. We want to know why do we act, feel and think in a certain way, and how do we communicate with others. The ability to predict human behavior, and to understand our own, seems to make us feel safer, or more in control.
Read More...
RELATIONSHIPS
|
ASTROLOGY
If you believe yourself unfortunate, because you have "loved and lost," perish the thought. One who has loved truly, can never lose entirely. Love is whimsical and temperamental. Its nature is ephemeral, and transitory. It comes when it pleases, and goes away without warning. Accept and enjoy it while it remains, but spend no time worrying about its departure. Worry will never bring it back.Dismiss, also, the thought that love never comes but once. Love may come and go, times without number, but there are no two love experiences which affect one in just the same way.
Read More...
RELATIONSHIPS
|
DESTINY CARDS
Showing Posts 1 - 2 of 2
Enter Your Birthday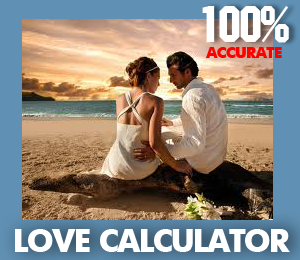 Every night, I have to read a book, so that my mind will stop thinking about things that I stress about.
- Britney Spears
People Saying
True mostly. Lol. Great!
January 18, 2017 7:05
i am so surprise to know what my name mean
January 17, 2017 21:09
absolutely yes!!Maybe it's true :-*
January 17, 2017 12:44

my first names connie as well i go by jordan lol my nickname
January 17, 2017 11:38

im 49 and the above is me. made me laugh. I watch all criminal 48 hour shows amazing. I do think like a police woman and a detective. FUNNY!!
January 17, 2017 11:37
This is me all day
January 16, 2017 18:02
Yup
January 16, 2017 15:09
This is really true! Great mystic intrpretation
January 16, 2017 9:44
nona giilom
January 16, 2017 3:16
My husband would agree I'm strong willed.
January 16, 2017 2:04
Topics
Astrology
Celebrities
Culture
Dating
Destiny Cards
Gossip & Rumors
Lifestyle
Love Compatibility
Marriage
Numerology
Phenomenon
Psychology
Questions & Answers
Relationships
Science & Tech
Society
Useful Tips
World
Love Tests
Personality Tests
Astrology
Destiny Cards
Numerology