TEMPERAMENT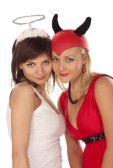 There are three temperaments in astrology: Angelic, Human, and Demonic. If you find that yours or your friend's Moon falls in Demonic constellation, don't run to exorcists. Vedic temperaments have nothing to do with terms of religion. Today, we are more interested in human psychology. We want to know why do we act, feel and think in a certain way, and how do we communicate with others. The ability to predict human behavior, and to understand our own, seems to make us feel safer, or more in control.
Read More...
RELATIONSHIPS
|
ASTROLOGY
If you believe yourself unfortunate, because you have "loved and lost," perish the thought. One who has loved truly, can never lose entirely. Love is whimsical and temperamental. Its nature is ephemeral, and transitory. It comes when it pleases, and goes away without warning. Accept and enjoy it while it remains, but spend no time worrying about its departure. Worry will never bring it back.Dismiss, also, the thought that love never comes but once. Love may come and go, times without number, but there are no two love experiences which affect one in just the same way.
Read More...
RELATIONSHIPS
|
DESTINY CARDS
Showing Posts 1 - 2 of 2
Enter Your Birthday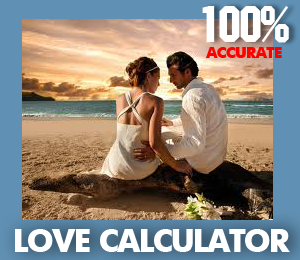 There are some who want to get married and others who don't. I have never had an impulse to go to the altar. I am a difficult person to lead.
- Oscar Wilde
People Saying
yassssssssssssss
April 21, 2017 5:47
I love this :)
April 20, 2017 22:34
Very nice . I like it and i am very happy to have a name like shumaila
April 20, 2017 16:26
My middle name is Sierra <3
April 19, 2017 23:01
That's me
April 19, 2017 20:33
My cousin is named chelsy and this is so her
April 19, 2017 19:17
This is so me
April 19, 2017 19:16
100 % true except for the "feeling incomplete without someone part." that might have been true once upon a time.
April 19, 2017 17:25
My daughter's middle name is Maurice.
April 19, 2017 14:46
Pankaj Kuma
April 19, 2017 13:26
Topics
Astrology
Celebrities
Culture
Dating
Destiny Cards
Gossip & Rumors
Lifestyle
Love Compatibility
Marriage
Numerology
Phenomenon
Psychology
Questions & Answers
Relationships
Science & Tech
Society
Useful Tips
World
Love Tests
Personality Tests
Astrology
Destiny Cards
Numerology