Friday, December 1 2023
In the "Standard" numerological system, the personal year starts on January 1st.
---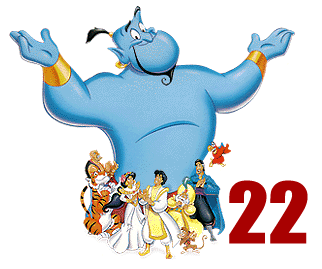 22/4 - The Material Master
Work your ideals. Bring order and system into the eternal truths you know. Explain them in words of one syllable and give everyone a chance to use them. Burst into song, but see that it becomes a Community affair. Devise a practical solution of all the burdens that are brought to you. Make big plans, but be sure they are possible of accomplishment. Organize something that has great scope for general improvement. Put your vision into working form. This is the day when earth and heaven meet. Even the sky is not the limit, for your visionary power goes beyond. You can build today, a solid, practical foundation for air-castle you've created in your imagination. You are using your practical outlook, your vision, power, creative forces, spirituality and universal love for others - all molded together into a master-building. You are the Race Messenger.
Your Daily Cards: Mars Day
The motivating force behind conflict, activity and sex, Mars rules physical energy and action. The card in Mars expresses the strength and direction of the physical force that drives our ego. Mars fires our emotions, but it also powers our mental endeavors and communicative skills. It governs energy, strength, courage, life-force and expansion, male relationships and associations, risk-taking inclinations, and the physical challenges we are likely to encounter. Mars is the cosmic engine of growth. A force of fertility and reproduction as well as destruction, Mars shows that sometimes we need to destroy in order to create: to tear down, in order to build anew.

Pluto Card

Result

Large
New work opportunity can arise unexpectedly. This suggests that you are through with the elements of your past. Religious and legal considerations may arise. Some unpleasant secret might be uncovered. By the end of a day, you might feel frustrated over financial matters; impatient and restricted. See the situation as it is and decide if it has any real value.
A is your Neptune Card. Idealism, Dreams, Psychic Visions.

A secret shared by a man. A marriage secret. A secret wish. A secret communication. A letter with bad news in some cases. A conspiracy or plot.
6 is your Mars Card. Action, Agressiveness, Impulsiveness.

Absence of trouble, quarrels and changes, affecting men. Study improvement goes on steadily.
Mercury

00:00-3:25
Venus

3:25-6:50
Mars
6:50-10:15
Jupiter
10:15-13:40
Saturn
13:40-17:05
Uranus
17:05-20:30
Neptune

20:30-23:55
Universal Day 11/2
Inertia. Increase in death notices. Quiet. Accumulation. Visionaries are born.
Good Day For
This is a good day for making deposits in checking accounts.
Daily Rhythms
67%

92%

50%

0%

67%

33%

Nov, 26
Nov, 27
Nov, 28
Nov, 29
Nov, 30
Dec, 1

Excellent

Good

Average
Less than average
Be careful