Daily Predictions
Your Personal Day
Saturday, August 18 2018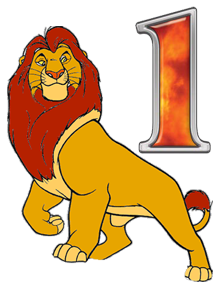 37/10/1 - Creation
Start something. Make the important change. Map out your plan of campaign and proceed to act upon it. Promote your own enterprises. Interview people of importance in your affairs. Seek the new job. Make appointments to discuss your own interests and take the lead in the conversation. Keep your definite purpose in mind and make every effort for its accomplishment. Do something original. Take no advice unless it appeals to you better judgment. Stand on your own feet. Trust your intuitions. Unite your thought and action. Keep Moving.
Today your personal power and individuality are at their height. You are independent, ambitious, energetic and self-reliant. Your intellect is working under full steam. Your judgment is excellent. You have the courage and determination to carry out your plans to a successful conclusion. You have a good sense to realize that impatience, anger, stubbornness, arrogance, selfishness, laziness, worry, anxiety and unwillingness to unite yourself with any conditions that arise would only cause you to lose control of a situation that is entirely in your hands. Your strong-willed attitude will carry your where you want to go.
Daily Rhythms
83%

58%

33%

4%

17%

50%

Aug, 13
Aug, 14
Aug, 15
Aug, 16
Aug, 17
Aug, 18

Excellent

Good

Average
Less than average
Be careful
Your Daily Cards

Mercury Day
You are starting your nine day's period in Mercury. It means that best fields to apply your new plans and ideas are along mental lines, communication strategies and promotional, media campaigns. If you are teaching others, it is the best day to start new educational courses. If you have your own business, start communicating your advertising plan with your team. Today you have quick mind and good reaction. Use it to get ahead in any mental or educational arena and rip results in the next eight days.

Pluto Card

Result
Don't get into the frustration over financial matters. You may feel impatient and restricted. The only solution is a resolution to get down to business and work with a positive attitude. By the end of a day, there can be travel and a variety of opportunities. Excitement, movement and romance make life more interesting. If you initiate changes after careful consideration, you will persevere.
| | |
| --- | --- |
| | A is your Mercury Card. Intellect, Communications.A wish to know. Aspiration for knowledge. Letter containing secret. News from a short distance. |
| | |
| --- | --- |
| | 4 is your Mars Card. Action, Agressiveness, Impulsiveness.Satisfaction and success in love. Pleasure in making new friends. Sudden unexpected happiness. Pleasure and happiness at home. |
Mercury

00:00-3:25
Venus

3:25-6:51
Mars

6:51-10:17
Jupiter

10:17-13:42
Saturn

13:42-17:08
Uranus

17:08-20:34
Neptune
20:34-24:00
Universal Day 37/10/1
Efforts to promote new ideas. Strong market. Strikes.
Good Day For
This day is especially good for shopping - for clothes, decorations, art, paintings and making deposits in checking accounts.
Dont's
Don't try to finish. START.
What is Your Birth Card?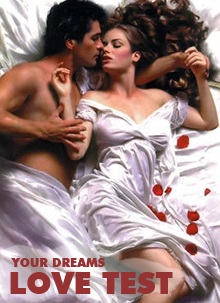 Are your seriously in love? Find out how your love unfolds in the future. Can it work for you as you are expecting? Is it your destiny to be with your partner? How does he feel about you? Delux Compatibility report is based on Destiny Cards compatibility system and the numerological compatibility of your birthdays and names. Learn about yourself and your partner in one easy step.
What destiny has in stock for you? Are you a potential millionaire and not know about it? What is your prime motivation in life and how to use to achieve success?
Unlock your inner potential! Knowledge is power. Use the key components of your personality to create aspiring vibrations of success and attract possibilities into your life!

Trust is like a mirror, you can fix it if it's broken, but you can still see the crack in that mother fucker's reflection.
- Lady Gaga