Prince Charles & Princess Diana
Prince Charles: November 14, 1948
Prince Charles

Commitment Index: 2

Leadership:
Birth Card

Ruler
Ruler

Karma Card

Karma Cousin
Princess Diana: July 1, 1961
Princess Diana

Commitment Index: 2.2

Leadership:

Birth Card

Ruler
Karma Card

Karma Cousin
Total Connections Found: 30
Attraction index: 3.03
Intensity index: 2.32
Compatibility: 1.19
Attraction & Intensity
Attraction Index
tells how much attraction you experience in your communications.
Intensity Index
represents challenges. Further investigation of links between two of you tells what areas of your life are affected. It might be associated with an intense sexual life, desire to dominate one another, criticism or deep contradictions in beliefs and lifestyles. It may come as a surprise to have long-term relationships with high-intensity index, but it can happen.
People who have more than 15 links found between them have their scores higher than someone with five connections or less. These scores are interesting mostly from a step-point of their relatedness. Relationships with the higher Attraction and the lower Intensity score have more chances to last longer and bring positive energy and mutual understanding. The prevalence of intense connections between people usually leads to break-ups and challenging experiences. If you research your personal relationships in depth, you will discover your very own Attraction and Intensity Scores that you feels comfortable to you.
Compatibility Chart
What Is the Six of Clubs Birth Card Mean?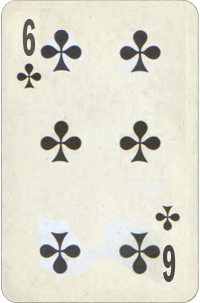 What Is the Ace of Spades Birth Card Mean?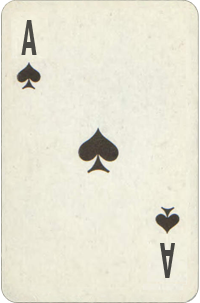 With the Ace of Spades, there is a subconscious awareness of destiny. They are idealistic and feel compassion for all types of people, regardless of their station in life, but at the same time they are willing to work hard for their goals. They are ambitious and work-oriented. They are an example for others to follow by depicting what hard work and perseverance can ultimately bestow upon the achiever. These are giving, loving and warm-hearted individuals, willing to sacrifice for others or for their ideals. A gentle mysterious nature makes them romantics. Their imagination dovetails nicely with a keen intellect; together they achieve an expansiveness that inspires others.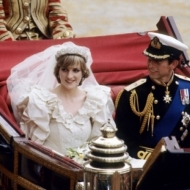 Prince Charles
and
Princess Diana
were married for 15 years (from 1981 to 1996). The Prince of Wales (Prince Charles) had previously been linked to Lady Diana's elder sister Lady Sarah, and in his early thirties he was under increasing pressure to marry.
The Prince of Wales had known Lady Diana for several years, but he first took a serious interest in her as a potential bride during the summer of 1980, when they were guests at a country weekend, where she watched him play polo. The relationship developed as he invited her for a sailing weekend to Cowes aboard the royal yacht Britannia, followed by an invitation to Balmoral (the Royal Family's Scottish residence) to meet his family. Lady Diana was well received by Elizabeth II, by The Duke of Edinburgh, and by Queen Elizabeth The Queen Mother. The couple subsequently courted in London. The prince proposed on 6 February 1981, and Lady Diana accepted, but their engagement was kept secret for the next few weeks.
Within five years, the couple's incompatibility and age difference, as well as Diana's obsession with Charles's previous girlfriend, Camilla Parker Bowles, became visible and damaging to their marriage. Their evident discomfort in each other's company led to their being dubbed "The Glums" in the press. Diana exposed Charles's affair with Camilla in Andrew Morton's book, Diana, Her True Story and tapes of her own extramarital flirtations surfaced.[
Create Your Own Celebrity Report!
Connections: Life vs. Spiritual
The higher percentage of Spiritual Connections (connections from a spiritual spread) means that you have share previous life experiences together. When the percentage of your Mundane Connections is significantly higher, you have met someone new. Spiritual connections benefit our inner selves stronger than life connections, and whatever critical and challenging issues they may represent, your experience will be smoother and less traumatic.
Forward, Reverse and Mutual Connections
You can see from the chart who is more affected by your interaction. The one with a higher percentage of forward connections is investing more energy and thoughts into relationship. If you have a higher percentage of reverse connections, your partner pays more attention to you and you are perceiving his or her feelings and emotions. Mutual connections work in both directions. Having high mutual connection's percentage means you have very strong bond between two of you and are interested in each other in the same degree.
Create your own Love compatibility report. What you see in this example is just a little part of information you will get with your order. But you can see how the story starts, and sometimes you can see how it ends. Fate? Destiny? Would your rather go with FREE WILL? Or maybe Free Will comes from True Knowledge?