Physical Attraction
She is his type of a woman. There is a real physical connection between the two that generally presents itself as sexual attraction and physical chemistry.
Prosperity
His desire to make her happy is a definite benefit to her abilities and talents. He holds pride in her accomplishments, willing to do almost anything to help her climb the social ladder. He can lift her up with his enthusiasm and build up her self-confidence at times she doesn't feel so strong.
Criticism
She respects his ways of doing things in life, but for him she feels like a little girl. He knows what should be done of her behalf to be more successful and mature in life, and sometimes his critical remarks are difficult to handle. Learning hard lessons might be the part of this relationship, and when exams are passed, the teacher may become her past as well.
Friendship, Freedom, Inspiration
Where did he go? His electric personality and unusual twists in relationship strike. It reflects the time of their first date when she was looking for something new, fresh and inspirational. There was something unusual, different about his entire "act". He might be her best friend, but it is tough to let him be free.
Idealism / Illusions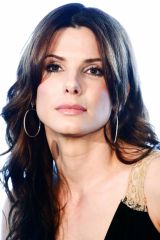 Isn't she perfect? He just can't help it. Playing a role of an ideal woman is not easy, but it depends... An inability to see her real nature may lead to serious disappointments in the future.
Cosmic Rewards
He may not realize how significant she is for him until later in life. In a middle while, it can be a roller-coaster experience.