Physical Attraction
There is an
irresistable attraction
and an atmosphere of love and passion. Both feel the other person is their "type", and each tends to get a real ego boost and energy buzz from their partner. For him, the question
"Is it Love or Addicion?"
is vital. Powerful sexual attraction mixed with memories of painful past experiences adds a touch of drama to the picture.
Prosperity
Her desire to make him happy is a definite benefit to his abilities and talents. She holds pride in his accomplishments, willing to do almost anything to help him climb the social ladder. She can lift him up with her enthusiasm and build up his self-confidence at times he doesn't feel so strong.
Criticism
There is a
steep learning curve
before they become more mature and independent. Mentoring, teaching, listening, criticizing, trying to grasp a higher wisdom, learning the laws of fairness and truth are inevitable in this relationship. Most of the time, this type of relationships do not last long, and when lessons are learnt, people simply walk away from each other and don't look back.
Friendship, Freedom, Inspiration
They were looking for something a little different than a traditional marriage when they've met. Uncertainly about each other can be devastating unless they apply mutual trust and understanding. Once settled, being the best friends for life worth millions of romantic encounters.
Idealism / Illusions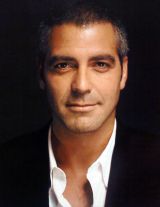 Isn't she perfect? He just can't help it. Playing a role of an ideal woman is not easy, but it depends... An inability to see her real nature may lead to serious disappointments in the future.
Control / Challenges
The significance of this relationship is certain. Along with a powerful sexual attraction, the feelings of being powerless, fragile and controlled make an entire experience quite barbaric. Helping each other to recognize and heal hidden fears and emotional implications from the past can be painful. The outcome often associates with the "to kill or to be killed" situations, where the world becomes the dangerous place for both parties.
Cosmic Lessons
She is the part of his learning curve in life. It might be not easy to handle, but he definitely needs it.
Cosmic Rewards
He may not realize how significant she is for him until later in life. In a middle while, it can be a roller-coaster experience.