SOCIETY
Mary Kennedy, the estranged wife of Robert F. Kennedy Jr, has been found dead in her Bedford, New York home, TMZ reports. Officials told TMZ that Kennedy, 52, was found at 1:36 p.m Wednesday by the Bedford Police Department and. Kennedy's attorney Kerry Lawrence confirmed the death, and said that the cause of death is currently unknown. The Westchester Medical Examiner's Office also confirmed to Patch that Kennedy had passed.
Read More...
SOCIETY
God couldn't be everywhere so he created mothers! Who takes the child by the hand takes the mother by the heart. - German Proverb The one thing children wear out faster than shoes is parents. - John J. Plomp A Mother holds her children's hand for a while, their hearts forever. Mom thanks for cleaning up the mess, wiping the dirty hand and loving with your whole heart! - Suzanne Runyan Moms are patient, kind, caring.....and really patient. - Suzanne Runyan Mom you inspire me to be more than I ever thought I could be.
Read More...
RELATIONSHIPS
|
LIFESTYLE
|
MARRIAGE
|
SOCIETY
The children woke at 6:45 this morning. There was some hand-to-hand combat. I made them hot chocolate, but it boiled over and flooded the stove while I was busy trying to staunch somebody's screams. A couple of times, I turned bright purple and did my Robert De Niro in Taxi Driver impression on a terrified child. All this happened before 8:00 a.m. Every now and then I got a quiet moment to reflect that most of my neighbors were asleep, unless our screams had woken them (it was a public holiday here in France, where I live).
Read More...
LIFESTYLE
|
SOCIETY
Showing Posts 1 - 3 of 3
Enter Your Birthday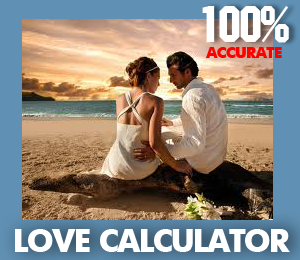 People Saying
True mostly. Lol. Great!
January 18, 2017 7:05
i am so surprise to know what my name mean
January 17, 2017 21:09
absolutely yes!!Maybe it's true :-*
January 17, 2017 12:44

my first names connie as well i go by jordan lol my nickname
January 17, 2017 11:38

im 49 and the above is me. made me laugh. I watch all criminal 48 hour shows amazing. I do think like a police woman and a detective. FUNNY!!
January 17, 2017 11:37
This is me all day
January 16, 2017 18:02
Yup
January 16, 2017 15:09
This is really true! Great mystic intrpretation
January 16, 2017 9:44
nona giilom
January 16, 2017 3:16
My husband would agree I'm strong willed.
January 16, 2017 2:04
Topics
Astrology
Celebrities
Culture
Dating
Destiny Cards
Gossip & Rumors
Lifestyle
Love Compatibility
Marriage
Numerology
Phenomenon
Psychology
Questions & Answers
Relationships
Science & Tech
Useful Tips
World
Love Tests
Personality Tests
Astrology
Destiny Cards
Numerology