NUMEROLOGY
Human experiences are priceless. Words have power. The tiniest word can hurt you, or save your life. I can talk about Destiny cards for hours, but who can better light up the fire in the mind of a man than those who share his ways? I was collecting quotes for a while, and I think it's a good time to present some of my work to you. Happy Thanksgiving! There are tons of resources online, and there is no way I want to compete with the "corporate quote-holders". My goal is quite simple. I like to answer an obvious question "Why.
Read More...
DESTINY CARDS
|
NUMEROLOGY
When I do a personal reading, I always consider multiple systems to evaluate the strengths and weaknesses of relationships. Every relationship is a mixture of two unique personalities, two inpidual vibrations, and if we don't know how to play this music, any attempt is likely to be disastrous to our ears and nerves. We are all equally capable of harmonies and discords, but, unlike manufactured instruments, we cannot remain mute and inexpressive. Each of us plays our inpidual key, tone, and rhythm. Playing in a jam takes some practice.
Read More...
LOVE COMPATIBILITY
|
RELATIONSHIPS
|
DESTINY CARDS
|
DATING
|
MARRIAGE
|
NUMEROLOGY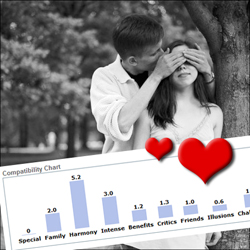 Love compatibility chart is the best way to see how your relationship works. Do you have special connections? Is there a chance to build a long-lasting relationship? Are you in out-of-box relationships? How prosperous your relationship are? Is it a sexual attraction or hidden obsession? Love compatibility chart is an excellent preview of feelings and attitudes created by you and your partner. You may think you are perfect for each other. You may enjoy same interests; you may come from similar backgrounds. You may fall in love from a first sight, or date for several years.
Read More...
LOVE COMPATIBILITY
|
NUMEROLOGY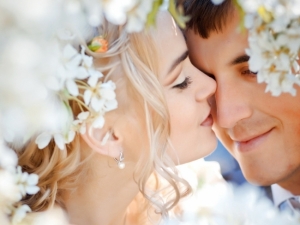 One statistical constant in national demographic statistics is the so-called seven-year itch. Does science has tools to measure Romantic Love, and what can we do to make right choices.
Read More...
LOVE COMPATIBILITY
|
DESTINY CARDS
|
DATING
|
MARRIAGE
|
NUMEROLOGY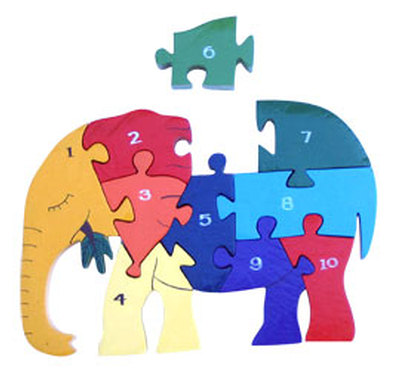 The sciences of the Destiny Cards, Astrology, Numerology, and Tarot are interlocking pieces of the vast puzzle of existence. They coincide and confirm each other so perfectly that it is almost impossible to analyze a chart of any kind without evaluating multiples. For many years, the Numerology has been limited to the use of the digits 1 through 9 and a few double numbers. Today, every number from 1 to 78 is considered. The number 78 is not random. It represents the total experience, the principle of 12. The number 12 incorporates the basic 1 through 9 cycles.
Read More...
DESTINY CARDS
|
NUMEROLOGY
Why does a week have seven days? Even though it would be perfectly possible to imagine a week having five, six or even eleven days, most cultures in the world have seven-day weeks. The reason for this is that...
Read More...
NUMEROLOGY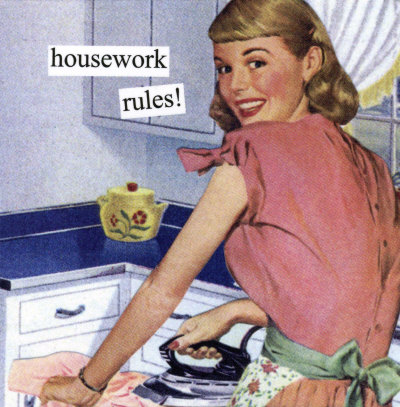 You can use the daily reading for several reasons. There is no "must" keeping up your schedule up to a letter, but it helps to balance your life by staying in tune with the universe. If you are a perceiving personality type, it is important to have a plan with putting things in the proper order, and it goes much easier on the day number 6. The number 6 is the number of balance. Harmonizing the outer environment helps to keep our intellectual activity in order. If you are an extrovert, spend some time along on the 7th day, when you can take a long breath and drain your energy.
Read More...
DESTINY CARDS
|
NUMEROLOGY
To find your Personal Day, add double digits of your personal year and the calendar month and the calendar day. For example, if Jessica was born on September, 11 1968, her personal day for July, 1 2012 is 32/5. 7 (Calendar Month) + 24 (Personal Year) + 1 (Calendar Day) = 32/5 3 + 2 = 5 Don't forget the Universal vibration, which is like a tide that carries everybody out or in, but remember that your individual world is of your making, and if you live top-side of your vibrations, you have, do and are everything you want. Your Personal Day - Check Yourself
Read More...
NUMEROLOGY
After you find universal and personal year, learn numbers of your Personal Month. To find your Personal Month, add the number of the calendar month to the double-digit personal year number. For example, if Jessica was born on September, 11 1968, her personal month for July 2012 is 31/4. 7 (September) + 24 (Personal Year) = 31/4 Since her birthday is in September, we use her personal year started on September 9, 2011 until her birthday in 2012.
Read More...
NUMEROLOGY
Always consider the Universal Year first before making decisions about your Personal Year. We must be "tuned" with a universe and take general direction, but our own relation to it is a purely personal. Your numbers belong to you, as your personal property and you should consciously put yourself into its flow so the current can help to carry you along. This year of 2012 (universal year 5) is the year of expansion, restlessness and travel, commercial and international trade, and your Personal Year, for example, is 4 – Work and Limitation.
Read More...
NUMEROLOGY
Universal vibrations change every 24 hours, and so each day has its own influence. To find the Universal Day, add two double digits of a day, universal month and universal year together. For example, July, 4 2012. 4 + 7 + 5 =16. 1 + 6 = 7. On July 4 2012 it will be too crowded and irritating in big cities, but peaceful and quiet in the country. Calculate Universal Day
Read More...
NUMEROLOGY
The Universal Month reveals the underlying trend of each Universal Year. To find out the Universal Month, add the double digit number of the calendar month to the double digit number of Universal Year. For example, July 2012: 7 + 5 = 12. 1 + 3 = 4. July of 2012 is the month of building foundation, work, order, practicality. November 2012: 11 + 5 = 16. 1 + 6 = 7. November 2012 is the universal month of introspection, spirituality. Universal Month - Check Your Math!
Read More...
NUMEROLOGY
In numerology, we use cycles of 9 and, as any action, this cycle has its start – the number 1, and its end – the number 9. It is the way our worlds is going and ourselves along with it. Every twelve months the direction changes and we have a different vibration to respond to. To find the Universal Year, we must add all single digits in its number and reduce it to the final digit. For example, 2012: 2 + 0 + 1+ 2 = 5. The year of 2012 is the number 5 year. In 2012, the vibrations of freedom, change, new intellectual interests and travel will prevail.
Read More...
NUMEROLOGY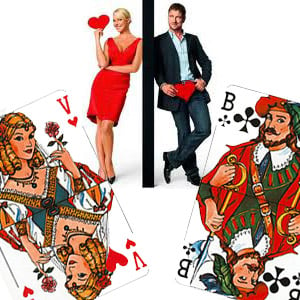 This question is asked quite often since we do have the Destiny Book available online. I can't say that reading your spreads is an easy task as you need to be quite literate with each card, the life and the perfect spread and have the planetary influences well adjusted in your mind. If you do well in puzzles, reading your life spread might be the best game ever created by the human being. Except the knowledge of Destiny, cards are not a game. In Progressions, each card is displayed with correlated planets found in your personal life spreads (birth card and planetary ruling cards).
Read More...
DESTINY CARDS
|
NUMEROLOGY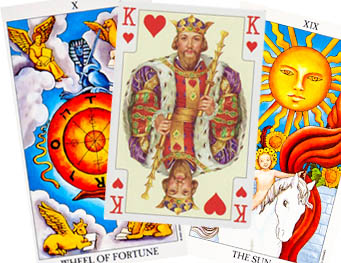 Knowing what will happen to you tomorrow can set you apart from the crowd. It might sound silly to check "with stars" every time you are buying a lottery ticket, but why waste your hard-earned buck on a sparkling piece on paper with a big numbered Zero inside? There are zillions online resources that tell the "high-ranked" secrets of how to win the lottery or jackpot, but if you are born on April 14, you may have little chances to win especially if you are up to an impulsive gambling.
Read More...
DESTINY CARDS
|
NUMEROLOGY
Visible either Tuesday or Wednesday, depending on where you live, the transit will offer astronomers a chance to refine our understanding of Venus as well as to tweak models for searching for planets around other stars. This alignment is rare, coming in pairs that are eight years apart but separated by over a century. The last transit of Venus was a thrilling sight in 2004. After June 2012, the next event occurs in 2117.
Read More...
NUMEROLOGY
Showing Posts 1 - 16 of 22
Last Page
Jump to page