CELEBRITIES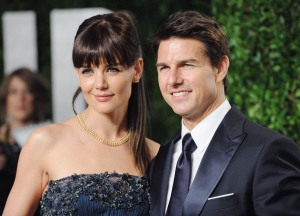 Five years after their outrageously luxe Italian wedding, Katie Holmes is seeking a divorce from Tom Cruise. No word on whether or not Katie Homes, 33, has submitted papers yet, but her attorney is on the record saying, "This is a personal and private matter for Katie and her family." Well, we hate to be bearers of bad news, but that's simply not the case, not when we're talking about people with profiles this high. Tom Cruise and Katie Holmes share a daughter, 6-year-old Suri, who is reportedly in New York with her mom while Cruise shoots the film Oblivion in Ireland.
Read More...
CELEBRITIES
Just days after Prince Harry's naked photos surfaced, Vivid Entertainment has offered the red-headed royal big bucks to show off his, um, crown jewels, in his first adult film…to the tune of $10 million. "Dear Royal Sir, we were amused and pleased by the photos of your recent frolic in Las Vegas," Vivid Entertainment CEO Steven Hirsch wrote in a letter to Prince Harry. "What happens there rarely stays there, unfortunately." While Prince Harry is now safely back in the U.K.
Read More...
CELEBRITIES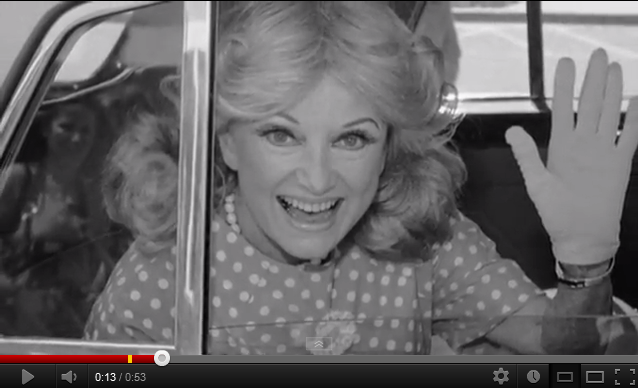 Comedian Phyllis Diller, known for her trademark cackle and bizzare looks, dies at 95 in Los Angeles.
Read More...
CELEBRITIES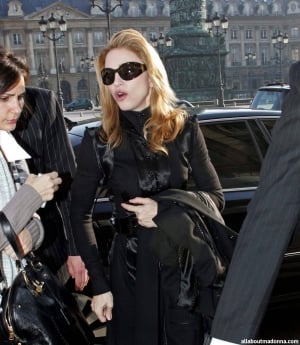 Another day, another Madonna controversy. At a small club show in Paris last week, the pop superstar was booed mercilessly by fans who shouted for refunds after the brief, 45-minute set. Now, however, it appears the unrest wasn't the result of the show's length. According to TMZ, a small group of concertgoers started the trouble in response to Madonna's treatment of French politician Marine Le Pen.
Read More...
CELEBRITIES
Sylvester Stallone's 36-year-old son Sage Moonblood Stallone, who appeared with his father in Rocky V, was found dead in his Los Angeles home Friday. Police officers were called to the house at 2:17 p.m. and discovered the body. There were no signs of foul play or forced entry. "It sounds like a terrible tragedy. He was way too young to die," LAPD Commander Andrew Smith tells PEOPLE.He adds that reports that Sage died from a prescription overdose are premature.
Read More...
CELEBRITIES
Has Peggy Olson found herself a new man? Elisabeth Moss - who plays Olson on the hit AMC series "Mad Men" has reportedly stepped out with new beau Adam Arkapaw, an Australian cinematographer. Mad Men star Elisabeth Moss has gone public with her new boyfriend Adam Arkapaw following her divorce from comedian Fred Armisen. The 29-year-old actress and her Australian cinematographer beau debuted their relationship as she made a surprise appearance at the Sydney Film Festival earlier this week. And Elisabeth, who plays Peggy Olson in Mad Men, is said to be 'very happy' with her new love.
Read More...
CELEBRITIES
The women of Hollywood are bringing home the bacon, and leading Forbes list of the Highest Paid Actresses is none other than Twilight darling, Kristen Stewart. The Snow White and the Huntsman actress, 22, has beat out the likes of industry veterans Cameron Diaz, Julia Roberts and Sandra Bullock — and she's only 22. Kristen Stewart, who was a total unknown who had appeared in a few minor films before the first "Twilight" movie was released just three and a half years ago, has raked in some $34.
Read More...
CELEBRITIES
If I was your boyfriend, I'd never let you go!" That's just one line Justin Bieber belts out in his new album Believe and you better believe that plenty of inspiration for the hit tunes come from his romance with Selena Gomez, 19. The pair has been dating since late 2010 and in the process.
Read More...
CELEBRITIES
|
CULTURE
Demi Moore may be ready to forgive estranged husband Ashton Kutcher — at least, according to some of her most recent actions on Twitter. Earlier this week, the Indecent Proposal star favorited a string of tweets that echoed the message of forgiveness, with one from rapper Wiz Khalifa which read, "We all make mistakes. Don't...
Read More...
CELEBRITIES
Yet another male massage therapist is dropping out of the lawsuit filed against John Travolta. John Doe No. 2 has fired his lawyer and in turn has decided not to take legal action against the actor, 59, after he claimed in a suit filed last week that Travolta sexually harassed and groped him in January,...
Read More...
CELEBRITIES
|
GOSSIP & RUMORS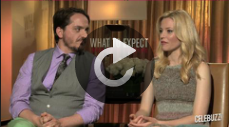 Elizabeth Banks stars – and steals the show – in What to Expect When You're Expecting (out May 18) and she is coming back to the box office fresh off of massive success with The Hunger Games. When Celebuzz sat down with Banks at the What to Expect junket, we wanted to get her initial reaction on The...
Read More...
CELEBRITIES
It's been a rollercoaster year for The CW's Nikita (Fridays at 8 p.m. ET). Despite a consistently compelling second season, the cerebral action series was considered to be a long shot for renewal right up until last week's announcement of a Season 3 pick-up.
Read More...
CELEBRITIES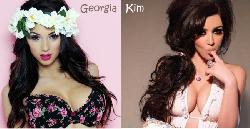 If you thought Khloe Kardashian and Kourtney Kardashian looked like their sister Kim Kardashian, think again. Huffingtonpost found someone who bears an even stronger resemblance to the reality star - but apparently even sexier. Meet Georgia Salpa. She's a Greek-Irish model living in the England and she is most famous for her appearance on the UK's "Celebrity Big Brother."Oh, and for being really good-looking. Salpa ranked #5 on FHM's all-important 100 Sexiest Women In The World list in 2012.
Read More...
CELEBRITIES
A judge has ordered football legend Deion Sanders to pay $10,550 in monthly child support to his estranged wife, Pilar, TMZ reported Tuesday. Though Sanders doesn't have to pay spousal support, he will have to cough up $275,000 to cover his ex's legal fees, TMZ reports. The child support order is just the latest chapter in the couple's contentious custody battle, which began with an April 23 domestic dispute at their Dallas-area mansion. After the altercation, both parties made allegations of assault. Pilar was arrested and held overnight in jail for misdemeanor family violence.
Read More...
CELEBRITIES
Elin Nordegren is reportedly single again. People magazine reported Wednesday that Nordegren, Tiger Wood's ex-wife, broke things off with her businessman boyfriend Jamie Dingman in January. "She says Jamie's a great guy –- and they're still friends –- but I think it was just too early [after the divorce] for her to get serious with anyone," an unnamed source told the magazine. The 32-year-old former model reportedly began dating the investor last summer, though the couple had kept a low-key profile since.
Read More...
CELEBRITIES
The weeks before HBO's new show Girls premiered it seemed like everyone had an opinion, especially about the show's authenticity. There was talk of the sex scenes feeling real (or not, or that not being the point) and of the bodies of those having sex being real.
Read More...
CELEBRITIES
|
GOSSIP & RUMORS
Showing Posts 1 - 16 of 41
Last Page
Jump to page