DIVORCE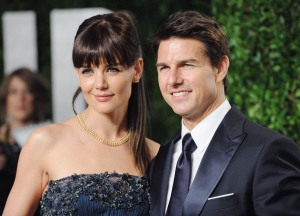 Five years after their outrageously luxe Italian wedding, Katie Holmes is seeking a divorce from Tom Cruise. No word on whether or not Katie Homes, 33, has submitted papers yet, but her attorney is on the record saying, "This is a personal and private matter for Katie and her family." Well, we hate to be bearers of bad news, but that's simply not the case, not when we're talking about people with profiles this high. Tom Cruise and Katie Holmes share a daughter, 6-year-old Suri, who is reportedly in New York with her mom while Cruise shoots the film Oblivion in Ireland.
Read More...
CELEBRITIES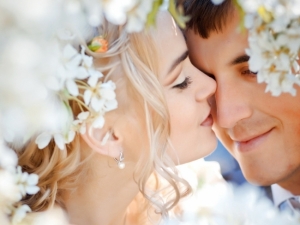 One statistical constant in national demographic statistics is the so-called seven-year itch. Does science has tools to measure Romantic Love, and what can we do to make right choices.
Read More...
LOVE COMPATIBILITY
|
DESTINY CARDS
|
DATING
|
MARRIAGE
|
NUMEROLOGY
Has Peggy Olson found herself a new man? Elisabeth Moss - who plays Olson on the hit AMC series "Mad Men" has reportedly stepped out with new beau Adam Arkapaw, an Australian cinematographer. Mad Men star Elisabeth Moss has gone public with her new boyfriend Adam Arkapaw following her divorce from comedian Fred Armisen. The 29-year-old actress and her Australian cinematographer beau debuted their relationship as she made a surprise appearance at the Sydney Film Festival earlier this week. And Elisabeth, who plays Peggy Olson in Mad Men, is said to be 'very happy' with her new love.
Read More...
CELEBRITIES
A judge has ordered football legend Deion Sanders to pay $10,550 in monthly child support to his estranged wife, Pilar, TMZ reported Tuesday. Though Sanders doesn't have to pay spousal support, he will have to cough up $275,000 to cover his ex's legal fees, TMZ reports. The child support order is just the latest chapter in the couple's contentious custody battle, which began with an April 23 domestic dispute at their Dallas-area mansion. After the altercation, both parties made allegations of assault. Pilar was arrested and held overnight in jail for misdemeanor family violence.
Read More...
CELEBRITIES
Elin Nordegren is reportedly single again. People magazine reported Wednesday that Nordegren, Tiger Wood's ex-wife, broke things off with her businessman boyfriend Jamie Dingman in January. "She says Jamie's a great guy –- and they're still friends –- but I think it was just too early [after the divorce] for her to get serious with anyone," an unnamed source told the magazine. The 32-year-old former model reportedly began dating the investor last summer, though the couple had kept a low-key profile since.
Read More...
CELEBRITIES
Jennifer Lopez and Marc Anthony want to set things straight about their divorce."The parties are working together to reach a friendly resolution that's in the best interest of their children," Lopez's family law attorney Ron Anteau tells PEOPLE.The statement follows a report that Anthony, 43, was seeking to find out whether Lopez, 42, was hiding money in offshore accounts, which an Anthony source said was "ridiculous.""He's not seeking financial support from her in this divorce. Never has, never will," the source added.
Read More...
CELEBRITIES
Martin Lawrence married his woman Shamicka Gibbs in an intimate ceremony at the actor's Beverly Hills home Saturday, People magazine reported.
Read More...
CELEBRITIES
Showing Posts 1 - 7 of 7