ASTROLOGY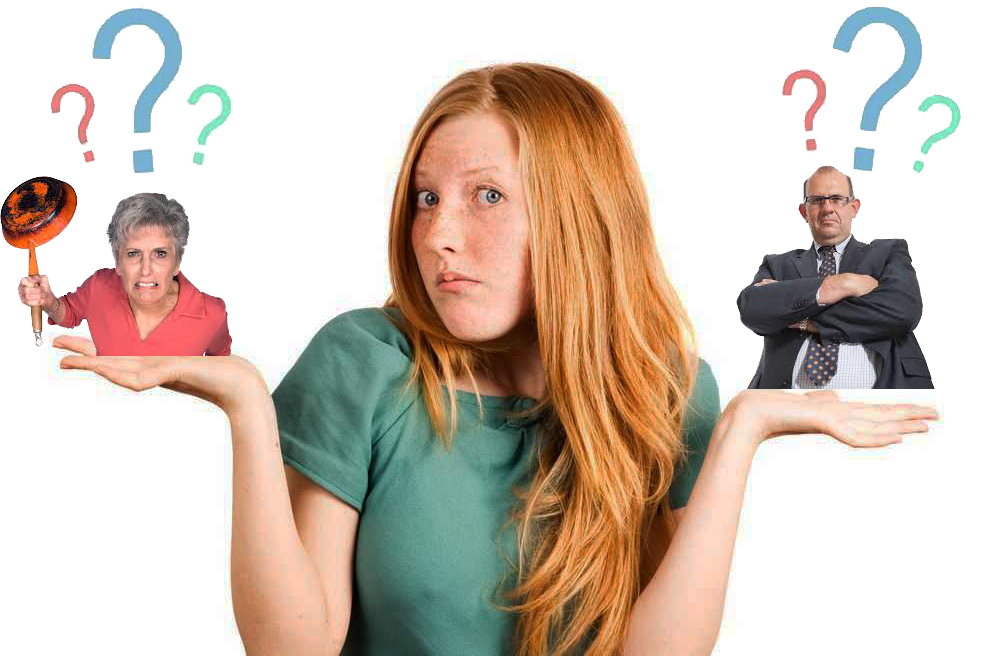 If you want to improve your communication skills, a good place to start is to figure out a "scope of action." Like with any other activity that involves more than one person, the prime objective of communication is not a communication itself but the establishment of proper understanding with another party. There are three elements of understanding: Affinity Communication Reality You can imagine three principles as three corners of a triangle. Without one of them, there is no understanding.
Read More...
RELATIONSHIPS
|
ASTROLOGY
|
PSYCHOLOGY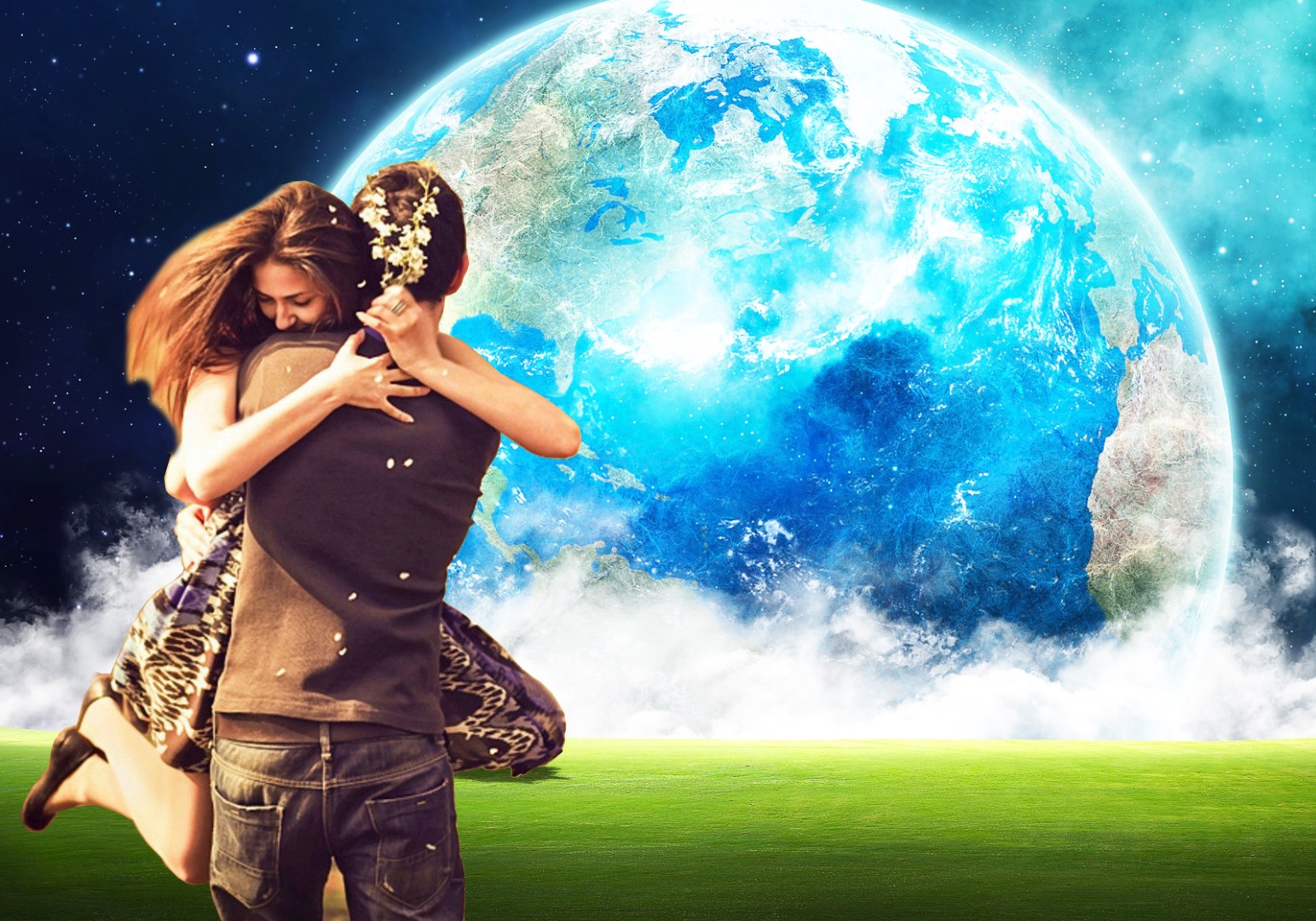 When we are young, all we can think are love and success. Or, success and love. Girls conversations never go wrong. Are you married? If you don't wear a ring on your finger, you are probably not. Not just yet. Are you planning to? "Oh, yes, of course, I am. When the right person comes along." For a modern woman, marriage is not an equivalent to success. You are not required to answer the Bridget Jones famous "How is your love life, dear?" Marriage is not the top of priorities anymore, but love is. It is important to have a high-quality partner.
Read More...
LOVE COMPATIBILITY
|
RELATIONSHIPS
|
DATING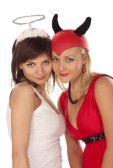 There are three temperaments in astrology: Angelic, Human, and Demonic. If you find that yours or your friend's Moon falls in Demonic constellation, don't run to exorcists. Vedic temperaments have nothing to do with terms of religion. Today, we are more interested in human psychology. We want to know why do we act, feel and think in a certain way, and how do we communicate with others. The ability to predict human behavior, and to understand our own, seems to make us feel safer, or more in control.
Read More...
RELATIONSHIPS
|
ASTROLOGY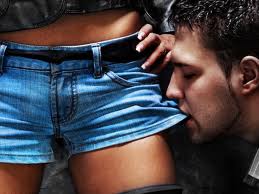 It is easy to see if a man you are dating is right or wrong. But sometimes we miss the whole point. We fall in love too fast. We think we can beat hormones. Can we?
Read More...
LOVE COMPATIBILITY
|
RELATIONSHIPS
|
DATING
|
MARRIAGE
The Decans are 36 groups of stars (small constellations) which rise consecutively on the horizon throughout each earth rotation. Since a new decan appears every ten days, the ancient Greeks called them dekanoi (pl. of dekanos) or "tenths". In Vedic astrology, each sign of the zodiac (30 deg.) is divided by three decans, 10 degrees each. There is the trinal calculation which utilizes the elemental trines to each sign. Each decan has its planetary ruling planet or planets. To find Decanate cards, we use the same method as with the planetary ruling cards.
Read More...
DESTINY CARDS
|
USEFUL TIPS
Human experiences are priceless. Words have power. The tiniest word can hurt you, or save your life. I can talk about Destiny cards for hours, but who can better light up the fire in the mind of a man than those who share his ways? I was collecting quotes for a while, and I think it's a good time to present some of my work to you. Happy Thanksgiving! There are tons of resources online, and there is no way I want to compete with the "corporate quote-holders". My goal is quite simple. I like to answer an obvious question "Why.
Read More...
DESTINY CARDS
|
NUMEROLOGY
When I do a personal reading, I always consider multiple systems to evaluate the strengths and weaknesses of relationships. Every relationship is a mixture of two unique personalities, two inpidual vibrations, and if we don't know how to play this music, any attempt is likely to be disastrous to our ears and nerves. We are all equally capable of harmonies and discords, but, unlike manufactured instruments, we cannot remain mute and inexpressive. Each of us plays our inpidual key, tone, and rhythm. Playing in a jam takes some practice.
Read More...
LOVE COMPATIBILITY
|
RELATIONSHIPS
|
DESTINY CARDS
|
DATING
|
MARRIAGE
|
NUMEROLOGY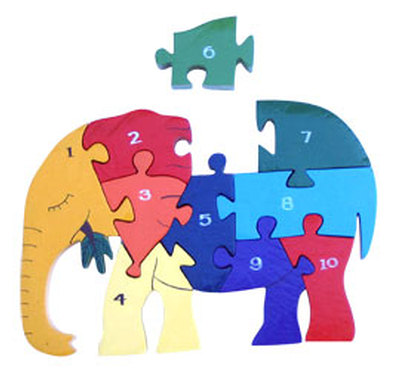 The sciences of the Destiny Cards, Astrology, Numerology, and Tarot are interlocking pieces of the vast puzzle of existence. They coincide and confirm each other so perfectly that it is almost impossible to analyze a chart of any kind without evaluating multiples. For many years, the Numerology has been limited to the use of the digits 1 through 9 and a few double numbers. Today, every number from 1 to 78 is considered. The number 78 is not random. It represents the total experience, the principle of 12. The number 12 incorporates the basic 1 through 9 cycles.
Read More...
DESTINY CARDS
|
NUMEROLOGY
Since ancient times corals are believed to protect from misfortunes and illnesses, and stop bleeding. In Greece the coral represents happiness and even immortality. At the beginning of the Christian era, there was a great trade carried on in coral between the Mediterranean and India, where it was highly esteemed as a substance endowed with mysterious sacred properties.
Read More...
PHENOMENON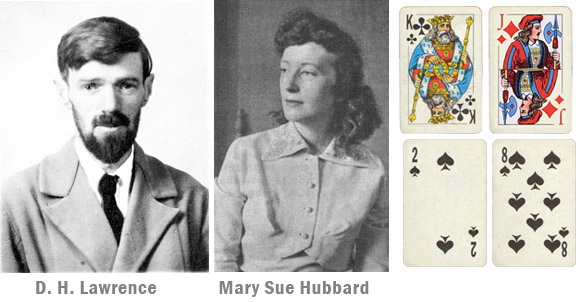 Mary Sue Hubbard - the King of Clubs, the third wife of L. Ron Hubbard (10 of Diamonds). Scientology works with previous life experiences clearing up the reactive mind. It is amazing how clearly you can remember your incarnations. I just read Mary Sue biography on a wiki, and there is one fact that stunned me, so I'd like to share it with you. ... In February 1960, Mary Sue wrote to a friend and informed her that her husband had discovered that she had been the writer D.H. Lawrence in a past life.
Read More...
DESTINY CARDS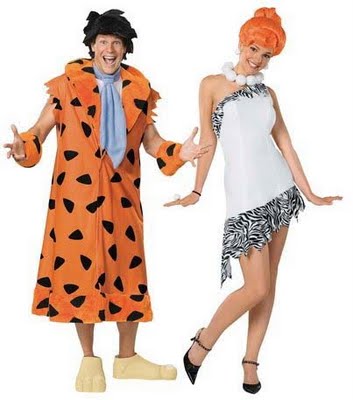 There are many compatibility tests online, most of them use astrology and numerology to tell how compatible you are. Many simple numerological free "love calculators" created based on unreliable sources and can not be taking seriously. The scariest part that you can't tell which compatibility tests you can really trust.
Read More...
LOVE COMPATIBILITY
|
RELATIONSHIPS
|
DATING
|
MARRIAGE
In mythology, Mercury (Hermes in Greek mythology) is a messenger, the god of trade and the guide to the Underworld. He is also the patron of boundaries and of the travelers who cross them, of shepherds and cowherds, of the cunning of thieves, of orators and wit, of literature and poets, of athletics and sports, of weights and measures, of invention, and of commerce in general. Mercury is a ruling planet for Gemini and Virgo. Mercury is the closest planet to the Sun and takes only 88 days to orbit the Sun, spending about 7.33 days in each sign of the zodiac.
Read More...
The oldest of all systems observing the human behavior, the Destiny cards system is based on mathematical sequences of a natural order of the earth. 52 cards in the deck represent 52 weeks of the year. Four suits represent four seasons. Each card has its own number starting from 1 to 52 following an order of our seasonal development - from spring to winter, from a young age to an old. It does contain insights of the two parts of a human being - body and spirit - which could make any study incredibly powerful on its own.
Read More...
DESTINY CARDS
Showing Posts 1 - 13 of 13