Daily Predictions
Your Personal Day
Thursday, October 18 2018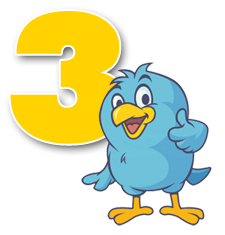 39/12/3 - Expression
Give out some of the light that floods you and vibrates around you. Start the day singing. Refuse to worry. Take everything as it comes - and like it. Don't plan ahead; get all is out of today. Make a game of any work that comes along. Visit your friends or entertain them. Instead of walking, run. Work your sense of humor. Sweep all obstacles before you. Laugh at failures and begin again. Put on your best clothes and go out and show everybody what an advantage there is being beautiful. Do your shopping. Make seven people smile - then watch your returns for seven days.
After all the riches and harmonious vibration accumulated yesterday, you will surely burst if you don't give some of them out. You love the world and understand why so much has been said and written about "Joy of living." If anything hits you, you can't stay down. You don't care especially about working with your hands today, for the artist in you is on top and clamoring to be recognized. You can sing, dance, play, act, speak or write. You are very independent and need nothing that you do not possess. You are not afraid of anything or anybody, for your realize that fear belongs to the mental and moral hypochondriacs - and they are welcome to it. You realize that worry, intolerance, anxiety and foreboding for the future only scatter your forces- and you have no time for them. This is another day!
Daily Rhythms
83%

58%

33%

4%

17%

50%

Oct, 13
Oct, 14
Oct, 15
Oct, 16
Oct, 17
Oct, 18

Excellent

Good

Average
Less than average
Be careful
Your Daily Cards

Mercury Day
Mercury, the messenger of the gods, symbolizes mentality: our intellect and mental outlook, the way we think and communicate. Mercury rules all forms of communication, whether via writing, letters, email, media, film or multimedia, and by speaking, on the phone, via internet, or in person, whether one-to-one, or by addressing groups. It is responsible for commerce, trade and transportation. All above abilities and activities will be affected by your card in Mercury.

Pluto Card

Result
Don't get into the frustration over financial matters. You may feel impatient and restricted. The only solution is a resolution to get down to business and work with a positive attitude. By the end of a day, there can be travel and a variety of opportunities. Excitement, movement and romance make life more interesting. If you initiate changes after careful consideration, you will persevere.
| | |
| --- | --- |
| | A is your Mercury Card. Intellect, Communications.A wish to know. Aspiration for knowledge. Letter containing secret. News from a short distance. |
| | |
| --- | --- |
| | 4 is your Mars Card. Action, Agressiveness, Impulsiveness.Satisfaction and success in love. Pleasure in making new friends. Sudden unexpected happiness. Pleasure and happiness at home. |
Mercury

00:00-3:25
Venus

3:25-6:51
Mars

6:51-10:17
Jupiter

10:17-13:42
Saturn

13:42-17:08
Uranus

17:08-20:34
Neptune
20:34-24:00
Universal Day 39/12/3
Activity. Restlessness. Nervous energy. Scattered forces. Erratic market.
Good Day For
This day is especially good for shopping - for clothes, decorations, art, paintings.