Wednesday, February 20 2019
In the "Standard" numerological system, the personal year starts on January 1st.
---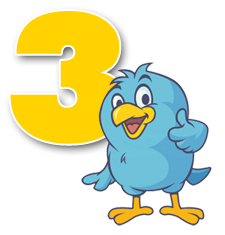 75/12/3 - Expression
Give out some of the light that floods you and vibrates around you. Start the day singing. Refuse to worry. Take everything as it comes - and like it. Don't plan get all is out of today. Make a game of any work that comes along. Visit your friends or entertain them. Instead of walking, run. Work your sense of humor. Sweep all obstacles before you. Laugh at failures and begin again. Put on your best clothes and go out and show everybody what advantage there is being beautiful. Do your shopping. Make seven people smile - then watch your returns for seven days.
After all the riches and harmonious vibration accumulated yesterday, you will inevitably burst if you don't give some of them out. You love the world and understand why so much has been said and written about "Joy of living." If anything hits you, you can't stay down. You don't care especially about working with your hands today, for the artist in you is on top and clamoring to be recognized. You can sing, dance, play, act, speak or write. You are very independent and need nothing that you do not possess. You are not afraid of anything or anybody, because you realize that fear belongs to the mental and moral hypochondriacs - and they are welcome to it. You understand that worry, intolerance, anxiety and foreboding for the future only scatter your forces- and you have no time for them. This is another day!
Daily Rhythms
58%

58%

60%

71%

65%

42%

Feb, 15
Feb, 16
Feb, 17
Feb, 18
Feb, 19
Feb, 20

Excellent

Good

Average
Less than average
Be careful
Your Daily Cards

Jupiter Day
Traditionally described as the "Greater Fortune", Jupiter governs joy, luck and wellbeing. He rules our potential for growth and expansion on many levels: physical, intellectual, spiritual and cultural, along with the accumulation of material assets, power and status. Jupiter describes our optimism and aspirations, but he also rules cultural pursuits, religion, powerful males, government and matters of state. In this sense, Jupiter stands for leadership and the rulers of the community, as his domain covers high officials, bishops, kings, generals, presidents, business moguls and the like. Heads of organized structures, rather than individual heroes. Jupiter also governs our interests in faraway places, travel, foreigners, academic and artistic types, cultural endeavors such as publishing, higher education, structured personal development, healing, government and religion. Jupiter is a risk-taker, so also rules gambling and speculation, adventure?and moving into unknown territory. This is the most beneficent period for you. The card in Jupiter tells you where your strengths are and what areas of life will be affected.

Pluto Card

Result
Changing conditions may separate you temporarily from familiar lifestyle patterns, and you may experience a period of solitude in which you feel lonely and isolated. It is necessary to stimulate thoughts and ideas related to the spiritual world. You must learn to strike a balance between what appears to be real and what is real. In this manner, you discover what has real value for you. By the end of a day, greater mental vitality and open channel to the unconscious help you solve any problems. You are determined to overcome any obstacles, and you do so. You will receive all types of assistance. Money, gifts, advancements and promotions are possible, and business and public affairs turnout profitably. Intellectual achievements will be rewarded. You could receive recognition for outstanding leadership.
5 is your Jupiter Card. Business, Protection, Help.

Change in financial affairs. Change in the circumstances of a debtor causes a change in your calculations.
9 is your Pluto Card. Transformation, Danger. Be Careful!

Financial loss, disappointment, trouble, failure, bankruptcy, default of employee and kindred troubles, according to other indication in same lay-out.
A is your Mercury Card. Intellect, Communications.

Desire for knowledge that may lead to power or preferment. Money or property possessions.
8 is your Saturn Card. Challenge, Karma, Health.

The power of love, personal magnetism, charm. Success dealing with people. Meetings of friends or fraternal societies. Financial power. Consideration of financial questions. Strength or power of expression.
Mercury

00:00-3:25
Venus

3:25-6:51
Mars

6:51-10:17
Jupiter

10:17-13:42
Saturn

13:42-17:08
Uranus

17:08-20:34
Neptune
20:34-24:00
Universal Day 24/6
Restaurants are less crowded. Concerts well attended. Stocks more adjusted. The Universe eats at home but goes to a concert, or turns on the radio.
Good Day For
This day is especially good for shopping - for clothes, decorations, art, paintings.