Colin Firth & Meg Tilly
Colin Firth: September 10, 1960
Colin Firth

Commitment Index: 2.5

Leadership:

Birth Card

Ruler

Karma Card
Karma Cousin
Meg Tilly: February 14, 1960
Meg Tilly

Commitment Index: 4.5

Leadership:

Birth Card

Ruler

Karma Card

Karma Cousin
Total Connections Found: 24
Attraction index: 3.1
Intensity index: 2.9
Compatibility: 1
Attraction & Intensity
Attraction Index
tells how much attraction you experience in your communications.
Intensity Index
represents challenges. Further investigation of links between two of you tells what areas of your life are affected. It might be associated with an intense sexual life, desire to dominate one another, criticism or deep contradictions in beliefs and lifestyles. It may come as a surprise to have long-term relationships with high-intensity index, but it can happen.
People who have more than 15 links found between them have their scores higher than someone with five connections or less. These scores are interesting mostly from a step-point of their relatedness. Relationships with the higher Attraction and the lower Intensity score have more chances to last longer and bring positive energy and mutual understanding. The prevalence of intense connections between people usually leads to break-ups and challenging experiences. If you research your personal relationships in depth, you will discover your very own Attraction and Intensity Scores that you feels comfortable to you.
Compatibility Chart
What Is the Ace of Diamonds Birth Card Mean?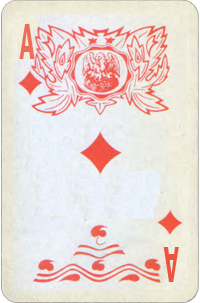 Dating the Ace of Diamonds can be one of the greatest experiences. If you can love them just a way they and able to appreciate their spectacular charming character and ambitious nature, you have a chance to share the outcome of their exceptional gifts and talents. They are restless, energetic and idealistic, and have a great deal of personal charm. The change and variety they surround themselves with will supply answers to all their many questions. They have an alert, energetic mind, which always seeks new enterprises, ideas and locations. They tirelessly strive toward a high goal of attainment. The independence is their keyword.
What Is the Jack of Diamonds Birth Card Mean?
The Jack of Diamonds is the card of variety and peculiarity. Some Jack of Diamonds are practical and down-to-earth, others – highly spiritual, or they can be a blend of two. Their desire for financial achievement is extreme, and they always find a way to generate money. They are intellectually sharp, clever and always looking for everything to pay off. Travel for business is a part of their search for opportunities. Their pronounced intuitive abilities can guide their original, inventive and creative mind. When they open up this source of illumination, they are assured of the kingly position they aim toward in life. They are well-liked in business and make friends easily. They are willing to work hard to make an outstanding success. They are interested in successful and financially accomplished people. They are always well dressed and do not like to wear cheap cloths. They are very tactful, and refuse direct confrontations. They are logical and rely on pure reason. Interested in law and can always protect their rights themselves.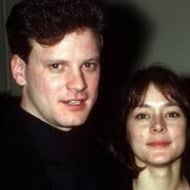 Colin Firth
and
Meg Tilly
were married for 5 years (from 1989 to 1994). Firth lives in Chiswick, London. In 1989, he entered into a romantic relationship with actress Meg Tilly, his co-star in Valmont. In 1990, they had a son, William "Will" Joseph Firth, and moved to the Lower Mainland of British Columbia, Canada. Firth's acting career slowed down until the couple's split in 1994, and his return to the UK.[100] Firth remains in contact with Will and with Tilly's two other children.
Create Your Own Celebrity Report!
Connections: Life vs. Spiritual
The higher percentage of Spiritual Connections (connections from a spiritual spread) means that you have share previous life experiences together. When the percentage of your Mundane Connections is significantly higher, you have met someone new. Spiritual connections benefit our inner selves stronger than life connections, and whatever critical and challenging issues they may represent, your experience will be smoother and less traumatic.
Forward, Reverse and Mutual Connections
You can see from the chart who is more affected by your interaction. The one with a higher percentage of forward connections is investing more energy and thoughts into relationship. If you have a higher percentage of reverse connections, your partner pays more attention to you and you are perceiving his or her feelings and emotions. Mutual connections work in both directions. Having high mutual connection's percentage means you have very strong bond between two of you and are interested in each other in the same degree.
Create your own Love compatibility report. What you see in this example is just a little part of information you will get with your order. But you can see how the story starts, and sometimes you can see how it ends. Fate? Destiny? Would your rather go with FREE WILL? Or maybe Free Will comes from True Knowledge?