Prince Charles & Camilla Duchess Of Cornwall
Prince Charles: November 14, 1948
Prince Charles

Commitment Index: 2

Leadership:
Birth Card

Ruler
Ruler

Karma Card

Karma Cousin
Camilla Duchess Of Cornwall: July 17, 1947
Camilla Duchess Of Cornwall

Commitment Index: 7.5

Leadership:

Birth Card

Ruler

Karma Card
Karma Cousin
Total Connections Found: 26
Attraction index: 2.18
Intensity index: 2.33
Compatibility: 1.78
Attraction & Intensity
Attraction Index
tells how much attraction you experience in your communications.
Intensity Index
represents challenges. Further investigation of links between two of you tells what areas of your life are affected. It might be associated with an intense sexual life, desire to dominate one another, criticism or deep contradictions in beliefs and lifestyles. It may come as a surprise to have long-term relationships with high-intensity index, but it can happen.
People who have more than 15 links found between them have their scores higher than someone with five connections or less. These scores are interesting mostly from a step-point of their relatedness. Relationships with the higher Attraction and the lower Intensity score have more chances to last longer and bring positive energy and mutual understanding. The prevalence of intense connections between people usually leads to break-ups and challenging experiences. If you research your personal relationships in depth, you will discover your very own Attraction and Intensity Scores that you feels comfortable to you.
Compatibility Chart
What Is the Six of Clubs Birth Card Mean?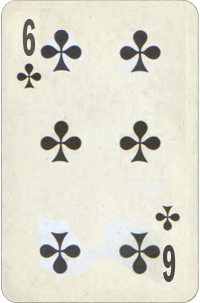 What Is the Jack of Clubs Birth Card Mean?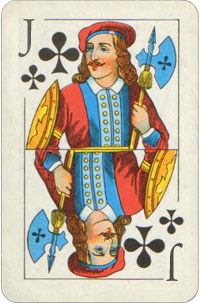 The Jack of Clubs have an extraordinary gift of knowledge. These are unusual, clear-sighted, highly intelligent and intuitive people. They are the people of the future, and it sets them apart from anyone else. They are creative, energetic, productive and mentally brilliant. They can put their knowledge to work for them, or they can live by their wits. Success along mental lines is guaranteed. Mentality is their secure place and their weapon against all obstacles. They have great love from home, and their need for love is absorbing. Benefits are always derived from a willingness to assume responsibility. They have a good heart, and are giving, loving and friendly.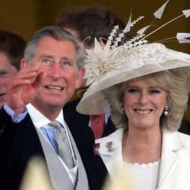 Prince Charles
and
Camilla Duchess Of Cornwall
are married since 2005. Clarence House announced on 10 February 2005 that Charles and Camilla Parker-Bowles were engaged; the Prince presented her with an engagement ring that had belonged to his grandmother. In a Privy Council meeting on 2 March, the Queen's consent to the marriage (as required by the Royal Marriages Act 1772) was recorded. In Canada, however, the Department of Justice announced its decision that the Queen's Privy Council for Canada was not required to meet to give its consent to the marriage, as the union would not result in offspring and thus would have no impact on the succession to the Canadian throne.
Charles is the first member of the Royal Family to have a civil, rather than religious, wedding in England. Official documents from the 1950s and 1960s had been published by the BBC that stated such a marriage was illegal, though these were dismissed by Clarence House, and explained to be obsolete by the sitting government.
The marriage was to take place in a civil ceremony at Windsor Castle, with a subsequent religious blessing at St George's Chapel. However, because the conduct of a civil marriage at Windsor Castle would oblige the venue thereafter to be available to anyone wishing to be married there, the location was changed to the Windsor Guildhall. On 4 April the originally scheduled date of 8 April was postponed by one day, to allow the Prince of Wales and some of the invited dignitaries to attend the funeral of Pope John Paul II. Charles' parents did not attend the marriage ceremony on the 9th; the Queen's reluctance to attend arising from her position as Supreme Governor of the Church of England. The Queen and Duke of Edinburgh did, however, attend the service of blessing, and held a reception for the newlyweds at Windsor Castle, afterwards.
Create Your Own Celebrity Report!
Connections: Life vs. Spiritual
The higher percentage of Spiritual Connections (connections from a spiritual spread) means that you have share previous life experiences together. When the percentage of your Mundane Connections is significantly higher, you have met someone new. Spiritual connections benefit our inner selves stronger than life connections, and whatever critical and challenging issues they may represent, your experience will be smoother and less traumatic.
Forward, Reverse and Mutual Connections
You can see from the chart who is more affected by your interaction. The one with a higher percentage of forward connections is investing more energy and thoughts into relationship. If you have a higher percentage of reverse connections, your partner pays more attention to you and you are perceiving his or her feelings and emotions. Mutual connections work in both directions. Having high mutual connection's percentage means you have very strong bond between two of you and are interested in each other in the same degree.
Create your own Love compatibility report. What you see in this example is just a little part of information you will get with your order. But you can see how the story starts, and sometimes you can see how it ends. Fate? Destiny? Would your rather go with FREE WILL? Or maybe Free Will comes from True Knowledge?