Kou Aloha Mau A Mau
Gentle, deep, penetrating power of Jupiter in Pisces helps us to connect with mystical vibrations of universe.
Hold me, darling never let me go
Love me, like you've never loved before
Touch me, put your gentle hands in mine
Kiss me, you'll be surprised at what you'll find
Related Stories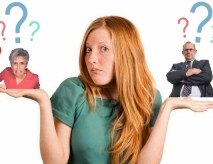 If you want to improve your communication skills, a good place to start is to figure out a "scope of action." Like with any other activity that involves more than one person, the prime objective of communication is not a communication itself but the establishment of proper understanding with another party. There are three elements of understanding: Affinity Communication Reality You can imagine three principles as three corners of a triangle. Without one of them, there is no understanding. Read More...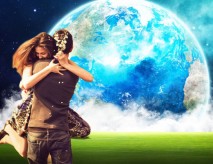 When we are young, all we can think are love and success. Or, success and love. Girls conversations never go wrong. Are you married? If you don't wear a ring on your finger, you are probably not. Not just yet. Are you planning to? "Oh, yes, of course, I am. When the right person comes along." For a modern woman, marriage is not an equivalent to success. You are not required to answer the Bridget Jones famous "How is your love life, dear?" Marriage is not the top of priorities anymore, but love is. It is important to have a high-quality partner. Read More...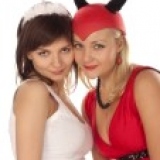 There are three temperaments in astrology: Angelic, Human, and Demonic. If you find that yours or your friend's Moon falls in Demonic constellation, don't run to exorcists. Vedic temperaments have nothing to do with terms of religion. Today, we are more interested in human psychology. We want to know why do we act, feel and think in a certain way, and how do we communicate with others. The ability to predict human behavior, and to understand our own, seems to make us feel safer, or more in control. Read More...
It is easy to see if a man you are dating is right or wrong. But sometimes we miss the whole point. We fall in love too fast. We think we can beat hormones. Can we? Read More...
If you have already seen your love compatibility report (free initial, or Delux), you may wonder about small blue bar of the compatibility chart with a subtitle "Karmic Lessons". Lessons in a context of Love sound sour enough even without prefix. Read More...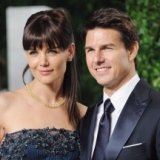 Five years after their outrageously luxe Italian wedding, Katie Holmes is seeking a divorce from Tom Cruise. No word on whether or not Katie Homes, 33, has submitted papers yet, but her attorney is on the record saying, "This is a personal and private matter for Katie and her family." Well, we hate to be bearers of bad news, but that's simply not the case, not when we're talking about people with profiles this high. Tom Cruise and Katie Holmes share a daughter, 6-year-old Suri, who is reportedly in New York with her mom while Cruise shoots the film Oblivion in Ireland. Read More...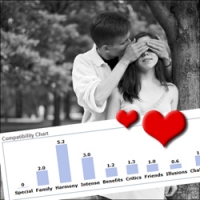 Love compatibility chart is the best way to see how your relationship works. Do you have special connections? Is there a chance to build a long-lasting relationship? Are you in out-of-box relationships? How prosperous your relationship are? Is it a sexual attraction or hidden obsession? Love compatibility chart is an excellent preview of feelings and attitudes created by you and your partner. You may think you are perfect for each other. You may enjoy same interests; you may come from similar backgrounds. You may fall in love from a first sight, or date for several years. Read More...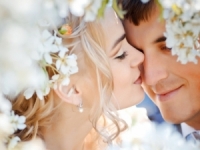 One statistical constant in national demographic statistics is the so-called seven-year itch. Does science has tools to measure Romantic Love, and what can we do to make right choices. Read More...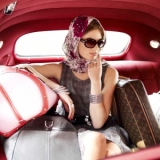 Beauty is in the eye of the beholder, but a new survey shows that we behold beauty more frequently in those who travel. An Australian dating website conducted a new survey of 882 adults and discovered that those who list traveling on their profile (and, hopefully, actually like to travel and aren't just writing that to be more appealing) were rated more attractive. Read More...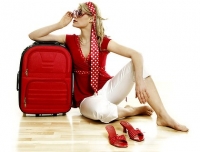 Rapid global changes can force you to change your life, as I wrote about here. With the Greek criss, my career goals altered, my sense of stability became uncertain and, naturally, my relationships followed this evolution. In my early 20s, it was the naivety of youth that brought me to Germany, and I dealt with a long-distance relationship between Munich and Athens. It was a couple of thousand miles that eventually broke us up. Today, due to a career move, I will be facing a much greater distance - that of tens of thousands of miles. Can it work? Read More...
Enter Your Birthday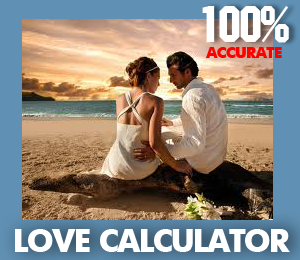 People Saying
True mostly. Lol. Great!
January 18, 2017 7:05
i am so surprise to know what my name mean
January 17, 2017 21:09
absolutely yes!!Maybe it's true :-*
January 17, 2017 12:44

my first names connie as well i go by jordan lol my nickname
January 17, 2017 11:38

im 49 and the above is me. made me laugh. I watch all criminal 48 hour shows amazing. I do think like a police woman and a detective. FUNNY!!
January 17, 2017 11:37
This is me all day
January 16, 2017 18:02
Yup
January 16, 2017 15:09
This is really true! Great mystic intrpretation
January 16, 2017 9:44
nona giilom
January 16, 2017 3:16
My husband would agree I'm strong willed.
January 16, 2017 2:04
Topics
Astrology
Celebrities
Culture
Dating
Destiny Cards
Gossip & Rumors
Lifestyle
Love Compatibility
Marriage
Numerology
Phenomenon
Psychology
Questions & Answers
Relationships
Science & Tech
Society
Useful Tips
World
Love Tests
Personality Tests
Astrology
Destiny Cards
Numerology