Is Time Travel Possible?
Stephen Hawking suspects radiation feedback would collapse any wormholes scientists managed to expand to useable sizes, rendering them useless for actual travel. But there's another way - navigating the variable rivers of time.
"Time flows like a river and it seems as if each of us is carried relentlessly along by time's current. But time is like a river in another way. It flows at different speeds in different places and that is the key to traveling into the future," Hawking writes.
Albert Einstein first proposed this idea 100 years ago that there should be places where time slows down, and others where time speeds up, notes Hawking. "He was absolutely right."
The proof, says Hawking, lies in the Global Positioning System satellite network, which in addition to helping us navigate on Earth, reveals that time runs faster in space.
"Inside each spacecraft is a very precise clock. But despite being so accurate, they all gain around a third of a billionth of a second every day. The system has to correct for the drift, otherwise that tiny difference would upset the whole system, causing every GPS device on Earth to go out by about six miles a day," Hawking writes.
The clocks aren't faulty - it's the pull of Earth that's to blame.
"Einstein realized that matter drags on time and slows it down like the slow part of a river. The heavier the object, the more it drags on time," Hawking writes. "And this startling reality is what opens the door to the possibility of time travel to the future."
Read More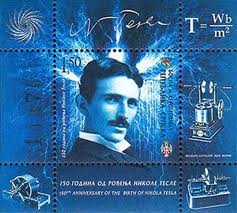 This program reveals the discoveries of a forgotten genius, many of which went virtually unnoticed for nearly a century. Read More...
Sometimes ordinary objects possess strange and amazing attributes often associated with a term "paranormal". Often such anomalies are within our touch every day but no one can understand what is happening. Read More...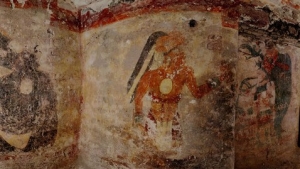 Archaeologists have found a small room in Mayan ruins where royal scribes apparently used walls like a blackboard to keep track of astronomical records and the society's intricate calendar some 1,200 years ago. Read More...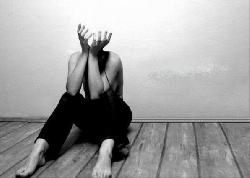 The group of Netherlands scientists from the Donders Institute for Brain, Cognition and Behaviour have published the results of their latest experiments in regards to debate whether decapitation is a humane method of eut Read More...