Two of Clubs Karma Cousin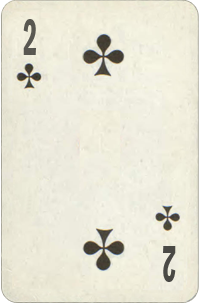 The Two Of Clubs Karma Cousin suggests success through associations with others, sharp mind and an excellent ability to constructive arguments and hot discussions. Natural cleverness and quick wit make the Ace of Spades never lack for an answer. Using psychological skills to deal with people proves to be very useful for any work along mental lines.

The universe is not only stranger than we imagine, it's stranger than we can imagine.
- Arthur Clarke