Queen of Clubs Karma Cousin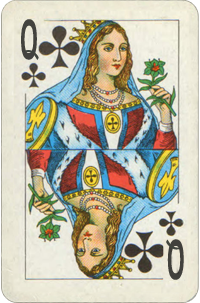 The Queen of Clubs becomes double blessings being your Venus card and the Karma cousin. As a card of intuition and mental clearness, this influence makes you successful in any intellectual field you desire to attend. Good education and the ability to manage groups of people is a part of the pattern. Queen of Diamonds is often considered lucky card financially. Good intuition can help you to benefit from any Mercurian profession. In the business related to technologies, internet, publishing it can bring all opportunities. With a creative influence of your birth card and the ability to access the sources of universal knowledge, you can be a successful writer, a moviemaker, a novelist that can bring passionate love stories into life...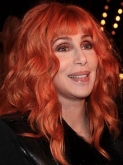 The trouble with some women is that they get all excited about nothing - and then marry him.
- Cher