Six of Clubs Karma Card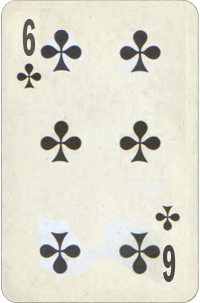 Much of the fear and doubt dispelled by the Six of Clubs, your Karma Card. This card is universal. It has a mission rather than a vocation. It is, therefore, more comfortable for the Two of Diamonds to work on the higher levels of thinking. You are less concerned with yourself than others twos. The Two of Diamonds is more aware of their mission, and if they use their natural intuition, mistakes are rare. If principles are adhered to, success is assured, even though some concern about money, as is the case with all diamonds.
The Six of Clubs is also an indicator of inner pride and a strong need for recognition that can drive you to accomplishments. At times, this may conflict with your need for peace and harmony that emphasize the importance of a secure and congenial home environment.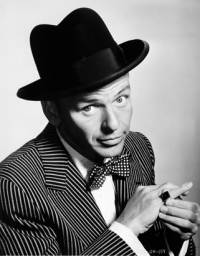 I'm supposed to have a Ph.D. on the subject of women. But the truth is I've flunked more often than not. I'm very fond of women; I admire them. But, like all men, I don't understand them.
- Frank Sinatra