Queen of Clubs Karma Card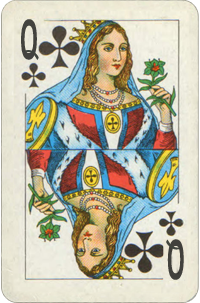 All Queens represent the receptive principle and man's spiritual nature. The Queen of Clubs emphasizes mental attitudes and approaches as well; whatever received is relayed through the mind; the spirituality expressed is balanced, wise, and logical. As a Karma card, the Queen of Clubs backs you up with the ability to make good judgments and gives power of discrimination. Be wary that in the Divine Path, Intelligence and Receptivity are at the central point - and while these qualities are taken to second place in the world, you may borrow them by virtue of displacement. Money-conscious, you can translate your full accomplishment into cosmic terms - this is when you will find that being value-conscious is quite different than to rely life on purely material considerations. Through the Queen of Clubs, you have a full access to wisdom and mind of man, and developing your intuition and true spirituality is one of the important keys to unfolding your full potential, as well as it is also your karmic responsibility.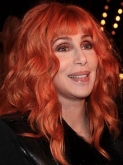 The trouble with some women is that they get all excited about nothing - and then marry him.
- Cher