King of Clubs Karma Card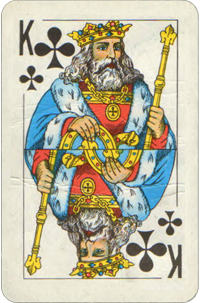 The true position of the Eight of Spades in the Neptune-Saturn. It creates a conflict between idealism and confusion. The King of Clubs is the card of high intelligence. The power is increased if you actively search for knowledge. If you didn't have proper education early in life, you should put more effort and get it done later. It's your knowledge, not money will take you to the positions in high society.
But there were worse things than disappointment, and I'd lived through several of them already.
- Rj Anderson